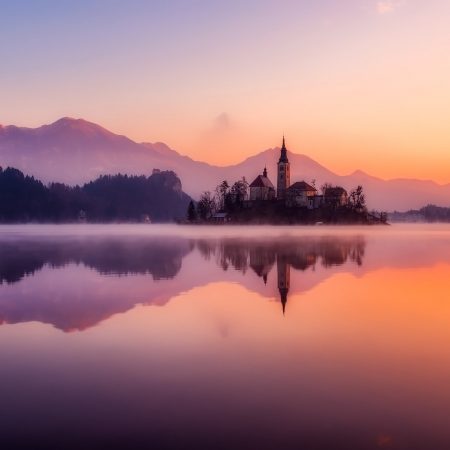 As I was driving to work Monday morning through the fog, Kinship Radio Announcer Ryan Freed played "Best News Ever" by MercyMe and "Grace Wins" by Matthew West back-to-back. They are both excellent songs in their own right, but together they packed a powerful one-two theological punch. 
So many Christians I know struggle with guilt. It's like a fog that has crept into their lives that causes them to struggle with feeling they're not good enough, that they're not doing this "Christianity" thing right, that perhaps they will step into eternity one day and Jesus will look them in the eye and say,  'I never knew you. Away from me, you evildoers!' (Matthew 7:23 NIV)
Some struggle with the guilt of their past. Some struggle with the guilt of continually being tempted by sin. Some struggle with the guilt of not doing enough for Jesus and the persistent thought that they don't deserve His love. Some struggle with the guilt of having failed at something they tried to do for the Kingdom. 
In the light of Good News, that's all hogwash.
Some say, "Don't ask for help
God helps the ones who help themselves
Press on, get it right
Otherwise, get left behind"
Some say, He's keeping score
So try hard, then try a little more
Hold up, if this were true
Explain to me what the cross is for."
One of the names of the enemy of our souls is "The Great Accuser." (See Revelation 12:10) His accusations are meant to disable us, to question who we are in God's eyes, to render us ineffective.
But the best news ever, in the words of the song and in reality, is the fight's already been won. The work's already been done. Jesus died on the cross, an atoning sacrifice for every and all sins of those who believe, and He rose from the grave alive! 
Grace wins!
Jesus did it for you. He did what you and I could never do. 
There's a war between guilt and grace
And they're fighting for a sacred space
But I'm living proof
Grace wins every time!
The war between guilt and grace was waged two thousand years ago on a hill called Calvary and grace won! And, just as Matthew West sings, the proof is in every believer who has been made a new creation in Christ Jesus and has left the past behind. The guilt and shame, the striving to be good enough for God are gone forever and we are free!
We are children of the most high God, heirs to His kingdom, dearly-loved members of His own family. 
And so (Bible quiz time) there is now how much guilt, how much condemnation for those who are in Christ Jesus?
Therefore, there is now no condemnation for those who are in Christ Jesus, Romans 8:1 (NIV)
For God did not send his Son into the world to condemn the world, but to save the world through him. John 3:17 (NIV)
When Paul begged God to take away the thorn in his flesh, God's reply was that His grace was sufficient for Paul and the Greek word for "sufficient" in this passage is Ἀρκεῖ which carries an underlying meaning of being not just sufficient, but able to ward off and assist and satisfy. 
Yes, God's grace is indeed more than sufficient. It's why John Newton called it amazing in yet another song that has stirred hearts and souls for a long, long time. 
And that grace, that amazing grace is so powerful it works for everybody in every circumstance. 
For the prodigal son
Grace Wins
For the woman at the well
Grace Wins
For the blind men and the beggar
Grace Wins
For always and forever
Grace Wins
For the lost out on the street
Grace Wins
For the worst part of you and me
Grace Wins
For the thief on the cross
Grace Wins
For a world that is lost
Grace Wins
Sometimes it's hard to think of grace as powerful, but it is the gentle wind, the breath of God that clears away the fog and allows people to see themselves as God sees them–as loved and valued and accepted by our Abba Father.
And yes, that means we quit trying to be good enough for God, we quit trying to grab hold of and earn what He freely gives, and we submit our souls to the gift being offered to us.
It means letting Jesus be the LORD of all.  
And there is power in that beyond our ability to think or imagine. 
Today's Praise
All praise to God, the Father of our Lord Jesus Christ, who has blessed us with every spiritual blessing in the heavenly realms because we are united with Christ. Even before he made the world, God loved us and chose us in Christ to be holy and without fault in his eyes. God decided in advance to adopt us into his own family by bringing us to himself through Jesus Christ. This is what he wanted to do, and it gave him great pleasure. So we praise God for the glorious grace he has poured out on us who belong to his dear Son. He is so rich in kindness and grace that he purchased our freedom with the blood of his Son and forgave our sins. He has showered his kindness on us, along with all wisdom and understanding. Ephesians 1:3-8 (NLT)