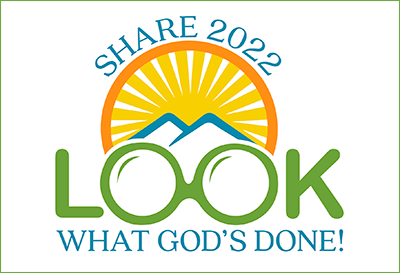 Jesus is LORD!
As Kinship Radio approaches its 40th birthday, those words that Maury Schwen saw on a radio tower in a dream are just as important, relevant, and true today as they were at the very inception of this radio ministry.
No individual in the history of this planet has changed the world more than Jesus Christ. His Lordship over the earth is complete, utter, and total. All things were indeed made through Him, for Him, and in Him. There is nothing that has been made that wasn't made through Him. Truly, unless the LORD builds the house, the builders labor in vain. 
What started as a single radio tower in humble Blue Earth, Minnesota, all those years ago is now eight full-power stations and 14 translators. The coverage area stretches from the Twin Cities metro to the very center of Iowa, from Marshall in the west to Rochester in the east. At any given moment, the number of potential listeners is over one million people –and now including people whose primary language is Spanish.  
Over one million souls have access to 24 hour-a-day, seven days per week, 365 days per year of the eternal life-giving message of Jesus Christ through the airwaves. And not that long ago, that number jumped to over five billion people with the ability of anyone anywhere in the world with internet access able to listen online. Over five billion souls can now instantly hear how His Lordship sets the captives free, heals the lame, gives sight to the blind, binds up the wounds of the broken-hearted, brings comfort to the oppressed, rescues those perishing from all sorts of addictions and afflictions, encourages, builds up, equips, empowers, and restores the lost to true relationship with God the Father. 
The curtain has been torn in two and now we, we who were once lost and dead in our sins, are welcome to come boldly before the throne of grace as dearly-loved and adopted sons and daughters of the LORD of heaven and earth. We are welcome in His house and He sets a banquet for us at His own table.
Look what God's done.
Over the last two years, as Kinship Radio has been in the process of moving its headquarters to the hilltop of Mankato, it has faced all sorts of pandemic related supply-chain issues. Almost every member of the staff has faced some sort of physical or spiritual attack in the process, but today those studios are open and the ministry is more accessible and available to a greater number of people than it ever has been. God has opened doors and granted sacred ground to the ministry.
Look what God's done. 
And all of this has been made possible, not by human strength or might or wisdom, but by the power of the Holy Spirit moving the souls of people like you to support the ministry. 
Look what God's done.
What happens every day on Kinship Radio is to the glory of the Lordship of Jesus Christ. During the upcoming three days of Share (November, 1, 2, and 3.) you will hear the testimony and the witness of people just like you who have had their lives utterly changed by the LORD Jesus Christ as His power has gone out over the airwaves He made possible. You will hear from a great cloud of witnesses who will all proclaim in various ways and means that Jesus is LORD!
And I hope you will join with me in telling your friends and neighbors, "Look what God's done."
You can participate in Share by texting GIVE to 1-800-810-5559 or by going to our website at KinshipRadio.org.
Today's Praise
2 Corinthians 4:5
"For what we preach is not ourselves, but Jesus Christ as Lord, and ourselves as your servants for Jesus' sake." (NIV)