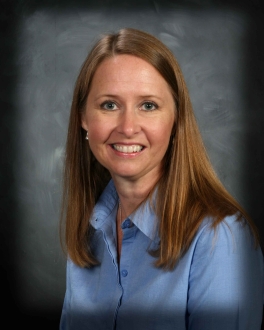 Beth Siebrands
Bookkeeper
I have the joy of serving at Kinship Christian Radio in the bookkeeping department.  Yes – I'm one of those who always liked balancing the checkbook.  I first helped out during the fall of 2007 for Share-a-thon and was thrilled to be hired permanently in March of 2008.
The Lord truly blessed me as I was raised in a Christian home on a farm near Joice, Iowa.  There my faith was nurtured and grew at home, and as I attended a Bible-believing country church only a mile away.
I married Bruce Johns, my high school sweetheart, and we eventually settled in the St. Peter area.  The Lord blessed us with two children, Meghan and Michael.  Then, at the age of 31, Bruce was killed in a car accident.  God took care of us through the loving help of family, neighbors and our many Christian friends.  My faith grew quickly as I clung to my Savior.  I can't imagine going through that time without Jesus' constant companionship.
God is so gracious and saw fit to bring love into my life again when nearly two years later I married Alan Siebrands.  The three of us moved to Good Thunder to begin life with my new husband and his three sons – Eric, Dave and Mike.  Life became busier than ever, and then, fast as can be, our household of seven diminished to just Alan and myself as each child graduated to the next phase of their life.
 I now keep busy with reading, traveling, church activities and working at Kinship Christian Radio! I feel so blessed to be able to use my interests and abilities in this Christian ministry. I can honestly say that I look forward to coming to work!