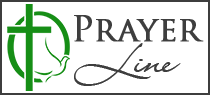 Welcome to Kinship Christian
Radio's Prayer Line!
Mary
Pray for Jesus to restore and reconcile the relationship for Mary M. and John King. Pray Jesus will show us to love and have compassion for each other. Pray Jesus will lead and guide our relationship. Pray Jesus will show John King how to take down his guard and walls he has built. Pray Jesus will fill John Kings heart with love. Pray for a breakthrough today. Pray the Holy Spirit will supernaturally pursue the heart, mind and soul of John King relentlessly and touch his heart today. In Jesus Name.
Received: May 30, 2019
Powered by Prayer Engine