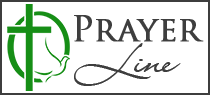 Welcome to Kinship Christian
Radio's Prayer Line!
Anonymous
Please pray for a friend's husband who had a stroke and is paralyzed on one side. Pray that a suitable and affordable care center can be found in their town, for his wife to have support, and for God's strength and peace in all of this major life transition.
Received: April 8, 2019
Powered by Prayer Engine