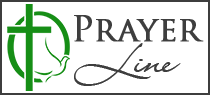 Welcome to Kinship Christian
Radio's Prayer Line!
Anonymous
Please pray for me this week as my 40 year marriage is ending. I am in an unexpected divorce, my husband is with a woman, 11 years my junior, the past 41/2 years! My husband long haul trucks so I had no clue. Pray that as a settlement is reached this week, I am able to leave the marriage with enough money to pay my bills in the future, please pray for my daughters and grandchildren as their family will never be the same. I feel so very badly, I am so scared. My church has no prayer group. Please pray for me..
Received: April 1, 2019
Powered by Prayer Engine