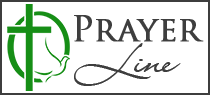 Welcome to Kinship Christian
Radio's Prayer Line!
Joanne
Father God, we are in prayer for healing of a woman who is with complications along with diabetes and pneumonia. May Your mighty comfort and peace be with her and with her husband and family as well during this time of trial.
Received: July 26, 2021
Powered by Prayer Engine