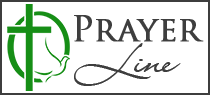 Welcome to Kinship Christian
Radio's Prayer Line!
Rhonda
Praying for my son and his wife. They are trying to get their house ready to sell and it has been stressful for them. Lots of painting landscaping and cleaning. They have 3 children and are not finding a place to live in the area.
Praying they will find a house big enough for their growing family and help in getting their house ready for sale.
Received: July 19, 2021
Powered by Prayer Engine