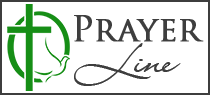 Welcome to Kinship Christian
Radio's Prayer Line!
This prayer has been

answered!
MARY ANN JEANETTE
This is a praise!, Thank you for praying for a grandson who has battled severe migraines for years. God led him to a chiropractor in the cities, that deals with concussions. Praise God he is much improved!!
Received: June 8, 2021
Powered by Prayer Engine