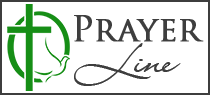 Welcome to Kinship Christian
Radio's Prayer Line!
Anonymous
Thank you for your prayers for my husband who has Covid now my daughter has it my daughter-in-law, my son-in-law ,my son and our granddaughter.and myself. .
We're having some complications because of Covid pray that the doctors know what to do for my son.
Received: May 4, 2021
Powered by Prayer Engine