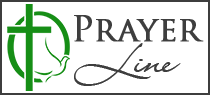 Welcome to Kinship Christian
Radio's Prayer Line!
Suzy
we sold our house to downsize, when bidding for condos were getting out bidded.
We will put a bid on a place to day. We pray for a fare price and favor that the seller accepts what we can offer without getting into a bidding war.
Than you Jesus
Received: April 6, 2021
Powered by Prayer Engine