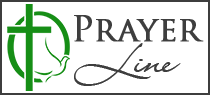 Welcome to Kinship Christian
Radio's Prayer Line!
Jordan
Please pray for me to be close to the Lord and pray that I not be led astray. Also pray for me to be strong in the Lord and in the power of his might. Lastly, please pray for me to have a character like Christ's.
Received: February 23, 2021
Powered by Prayer Engine