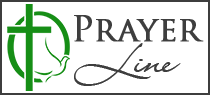 Welcome to Kinship Christian
Radio's Prayer Line!
You may add your prayer request to our prayer wall using the form below. Once your prayer request is received, we will share it according to your instructions. Feel free to submit as many prayer requests as you like!
Pray my nephew has a successful recovery from his eye surgery and has 20/20 vision.
Received: April 3, 2021
Powered by Prayer Engine