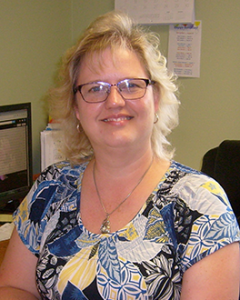 Tracy Jones
Director of Finances and Operations
I joined the Kinship Radio family in October of 2008 as the senior bookkeeper. My family and I have been listeners to KJLY for many years and have enjoyed many of the concerts and events sponsored by Kinship Christian Radio
Previously, I worked at a church and enjoyed being a part of sharing God's Word through their ministry. When I left there, I really missed the fulfillment I got from working in that environment every day. When I heard about the position at KJLY, I asked the Lord to guide me and lead me to what He wanted me to do. He answered my prayers when I received an offer to join the Kinship family.
Two of my favorite hobbies are gardening and reading. I try to spend time outside digging in the dirt or just sitting on the front porch reading or watching the wildlife in our front yard and woods.
I am looking forward to many new chapters being written in my life as my journey with Kinship Radio continues.
Rejoice in the Lord always: and again I say, Rejoice
Philippians 4:4