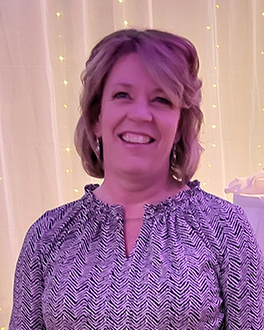 Anna Lokensgard
Bookkeeper
I joined the Kinship Radio team in November of 2021. Though I am a part-time bookkeeper for the ministry, it seems that the opportunities to serve and contribute in a meaningful way are everywhere.
I grew up in a small town in Southern Minnesota in a Lutheran family, went to college at Gustavus Adolphus College and during those years I met a farmer from Nicollet County. Tim and I married in 1994, made our home on the family farm, and raised three children in the St. Peter area.
We are reminded daily of the many ways God has blessed us. Our career pathways, our community involvement, and especially our relationships speak to God's abundance in our lives.
When I am not consumed with family things, I like to read, garden, attend sporting events, and spend time at the cabin in northern Minnesota.
Working at Kinship Radio is not just a job for me. I feel called to be here and I enjoy getting to know our listeners. I am encouraged by the Christian network that God has built in our listening area.