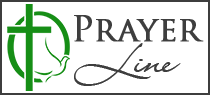 Welcome to Kinship Christian
Radio's Prayer Line!
Anonymous
Please pray for our son's family & especially for their teenage son who is threatening suicide...he is teased and bullied by his
schoolmates and other kids & is on medication but his family is going thru a very trying time in several different ways. Your prayers are much appreciated. God is Good & faithful and can turn things around for this young man. He is exceptionally smart but feels he is "different" from the other kids and hasn't realized that he is special to God & that God made him. He has professed faith in Christ a few years ago and needs affirmation of His continued love and care for him. Thank you for praying!!
Received: August 5, 2019
Powered by Prayer Engine