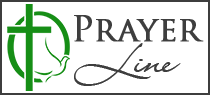 Welcome to Kinship Christian
Radio's Prayer Line!
Anonymous
Please pray for me. Pray that the Lord will open the door for a good fulltime job with benefits. I am 55 and jobs are not easy to find. I need a job that is good for me. God knows my heart, needs and desires. I know God can make a way and nothing is impossible with Him! Thank You and God Bless!!!
Received: March 28, 2019
Powered by Prayer Engine