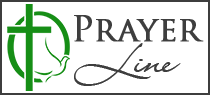 Welcome to Kinship Christian
Radio's Prayer Line!
Anonymous
I had back surgery last month and the incision has swelled a little and I have a few new tingling sensations. Can you pray that the swelling will go away and the tingling will stop and that the incision will heal. I am really scared. I just want to be able to walk without pain. Thank you.
Received: July 24, 2021
Powered by Prayer Engine