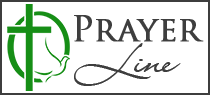 Welcome to Kinship Christian
Radio's Prayer Line!
Anonymous
Thank you for the prayers from June 2. We had lost our one beloved dog May 28 and we now have another one. Our other dog is still missing the one that passed away and so do we but in time she will get used to our new little buddy.
Received: June 10, 2021
Powered by Prayer Engine