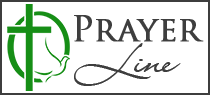 Welcome to Kinship Christian
Radio's Prayer Line!
Erik
Would you pray for my health issues?. Am seeing doctor in Des Moines and based on lab tests I have an imbalance in my gut with low levels of good microbes and high levels of some bad microbes. This imbalance is causing poor digestion, fatigue, immune issues, and other issues. Have had these gut problems for over 20 years so would like to get these issues under control. Thanks!
Received: June 5, 2021
Powered by Prayer Engine