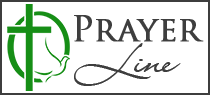 Welcome to Kinship Christian
Radio's Prayer Line!
Anonymous
Prayer please for a work collegue had a falling out. Prayer for forgiveness both ends.
Prayer they understand where I was coming from. I ask and repent of all sin.
I pray god removes everyone taking them down a dark path of drugs and sin.
I pray god removes the blind fold and opens her eyes to you god
Received: September 11, 2020
Powered by Prayer Engine