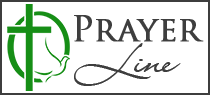 Welcome to Kinship Christian
Radio's Prayer Line!
You may add your prayer request to our prayer wall using the form below. Once your prayer request is received, we will share it according to your instructions. Feel free to submit as many prayer requests as you like!
Hi my wonderfull brothers and sisters at Kinship Christian radio!Asking prayer for strength not only physically but also spiritualy the people I live with who are not saved are giving up they see no hope society blames them for everything which is not fair so your prayer will help my faith which is taking a hit!GOD richly bless you brother danny 1/23/19
Received: January 23, 2019
Please pray for Michael Bass's little boy, Dakota Miller. Dakota is 18 months and shot himself with a nail gun. He was air lifted and is on life support.
Received: January 23, 2019
Lord please bless me with a Godly wife
Received: January 23, 2019
Please pray for a man who's father just passed away.
Received: January 21, 2019
please pray for Kendra who fell about 3 weeks ago, did not go see a dr. because they have no insurance and still is not better.
She seems to have some serious health issues and I would ask for healing or at least some way of receiving medical treatment
Received: January 19, 2019
Going through the fire. Some days, i am not as strong as I need to be and still need to completely forgive those who betrayed me.
Would you also pray for believers to have an awakening to the endure all that's about to come, more love, and good biblical knowledge.
Received: January 19, 2019
I am fighting a really nasty and extremely hurtful conviction for a crime I did not commit. It has devestated my whole life for 5 years, including my self esteem, my standing in the community and my employability. I just finished a Master's degree and I need to be able to use it to earn a living and use the gifts God has given me. This is my last chance to beat this. If I fail, it will plague the rest of my life. Please pray that the evidence I am presenting to the court is considered valid and relevant, that the judge recognizes it as proof that I did not commit this crime, and that the court doesnt find against me because they have slippery loopholes that allow them to disregard my evidence. Please pray for justice and deliverance, for a tangible sign of hope and the peace that surpasses all understanding in the mean time. Thank you for your continued prayer over the next few week (possibly months depending on how long the court takes). Im innocent and I just want my life back
David
Received: January 15, 2019
Light at the end of the tunnel Journal entry by Jason — Jan 12, 2019
Ashlyn is doing incredibly well, working her way back to baseline. They've been doing trials on the hi-flow oxygen over the past few days, and she has mostly been doing well. Thursday wasn't an awesome day for her on the trials, but it also wasn't terrible. She had a very uneventful overnight. Today, they have weaned her down considerably on the high-flow (it doesn't sound like an air hose blowing into her nose) and she did awesome. The doctor has decided to only do an x-ray every other day, as it has been wonderful for many days in a row. They are also not really checking labs anymore, as everything is looking good. She no longer has any IV's running, and no longer has a catheter in place. The only thing she is hooked to is her BiPAP/Hi-flow, and monitors.
We are now talking about discharging back to home. If things continue to go well, that could be as soon as Monday!
Thank you all for your continued positive thoughts and support. This has been quite a long road (we are now at one month and one day in the hospital) with a lot of uncertainty. Of course, she's not home yet, so we're still cautiously optimistic, but we are most certainly in a better place than we were two weeks ago.
Received: January 15, 2019
Hi my wonderfull brothers and sisters at Kinship Christian radio!Please say a prayer that I will be encouraged this week as only the LORD can I am so very tired and my health seems to be failing all of which has taken a toll on my faith!GOD richly bless you brother Danny 1/14/19
Received: January 14, 2019
1-Pray that the trustee handling my bankrutpcy case will see the credibility of a potential lawsuit I am trying to file and that an attorney will be hired to proceed with my potential lawsuit. 2-Pray I will receive suitable financial compensation from my potential lawsuit case and I will have more than enough money from the lawsuit to pay my creditors while still having plenty of money left for myself.
Received: January 13, 2019
Michelle is involved in Higher Brain Living/meditation and it is not of the Lord but new age. She moved out of the house from her husband and 3 children today Because she was not being supported in this. Please please pray for her family! I know that our God is able to do far more than we imagine.
Received: January 13, 2019
Otis , widower with dementia who is lovingly cared for by his daughter Susan and grandson Josiah. I sang him Happy Birthday (Jan. 13th he turns 93) and gave him communion. We prayed together and he loudly said "Amen!" He said "I've had a good life. I accepted Jesus in my heart a long, long time ago. I had great parents," and other sweet comments. I got him to smile for this picture. Prayers for his caregivers (they also care for Susan's brother Douglas in this home) and for this precious man.
Answers to prayer:
Nywana is at home alone able to do most things by herself. She is still using a walker and continuing therapy. She now has permission to drive. She says her time in Oklahoma was so difficult but she was overwhelmed by the cards from her church family and she is so grateful. She thinks she will be able to attend church regularly now.
Brian is healing well from hip replacement. He is done with the walker and using a cane. His pain is minimal. He is able to work part time. Sleeping is hard so please pray for sleeping and patience.
Brock, a young friend has had many tests to make sure he is ready to receive an infusion of cord blood later this month. Things are on track to help him beat leukemia!
Connie also had hip replacement last week and is recovering great. She is walking around and doing therapies.
Sharon appreciates the cards and prayers for her neck surgery. She still has pain, so please pray she can continue to improve movement and less pain.
This Saturday is God's Garage at Greg's Champion Auto- $10 oil change and opportunity for ministry.
This Saturday is the Food For All through Pact Ministries at Goodrich Construction on 3rd Ave. at 9a.m. Everyone is welcome for a $5 fee.
Christmas Church attendance was high. Let's pray for folks to return! And after last week's Spiritual Formation Survery many of us may be reflecting on our spiritual life. Pray that we can connect with those people who turned in forms saying they are stuck or want help in some way. Pray that the Holy Spirit will be active and on the move here!
I am almost fully healed after my burn accident 3 weeks ago. I was overhwhelmed by the kindness shown. My wish is that everyone would have such a community when they have a crisis.
Continued Prayers:
Gina will have her next chemo on January 23rd- then 2 more for a total of 12. She is suffering from side effects.
Virgil feels like he has had some set backs- perhaps from meds- but his legs are not cooperating and sometimes he feels like the meds are affecting his mind. Staff seems to think he has gotten stronger in certain ways, but it is discouraging for Virgil. There was also a quarantine because of the flu over New Years and Virgil had to stay in his room with no visitors. Now his wife Mary has symptoms of the flu and his daughters Naomi and Sarah and taking care of the daycare today. Please pray she recovers quickly.
Received: January 12, 2019
Eleanor Kottke is asking for prayer for back pain. She is doing better but has a little ways to go.
Lucy Pacquin fell while doing something really exciting- vacuming 🙁 and the poor dear broke her wrist. The ER unfortunately set it incorrectly and after almost a week she went back in and they had to set it again. Next week they will xray it to make sure things are in the correct place. The blessing in disguise is her son came to stay with her for a week and a half and they are getting quality time.
Over Christmas Harry Lloyd, age 92, (Judy Anderson's father) fell and spent 4 days in the hospital. He is back at Pathstone but on the rehab side trying to regain strength. He has staples in his head. I visited him and we had a very nice conversation. Please pray for his overall strength and that he would find joy and purpose in his days.
Tonight as I was preparing dinner I was singing "My God shall supply all my needs, according to His riches in glory. He shall give His angels charge over thee. Jehovah Jireh carest for me, for me. Jehovah Jireh carest for me." I hope you feel this is true for you- God does provide for our needs! We are so blessed.
Received: January 12, 2019
I have a few prayer requests. Rick had a leg amputated and it is not healing. Noreen in California had a stroke and needs prayers. Janet need prayer to decide between radiation or double mastectomy following chemo.
Thanks, Kathy
Received: January 11, 2019
[We read] In the King James Bible, Ezekiel 22:30: "And I sought for a man among them, that should make up the hedge, and stand in the gap before me for the land, that I should not destroy it: but I found none." O God, please help us and teach us to build a wall [of prayer] around the USA, Canada, Poland and Great Britain. Are you ready to stand in the gap, where God is the Helper and Teacher?
Please pray that Great Britain, Poland, the USA/Canada would overcome for: (The Acts 26.18).
* Poland, pray for freedom from dead religion to saving faith of Jesus Christ as the Saviour and the Lord by faith only, * the Church in the USA & Canada & Great Britain – Pray for repentance and cleansing of the church - Matt. 3.12 "Whose fan is in his hand, and he will thoroughly purge his floor, and gather his wheat into the garner; but he will burn up the chaff with unquenchable fire." * my family: 1. Stir up the hearts of my family for ministry for me, my wife Dorothy, our daughter Ann, and our sons Peter and Daniel - "..but as for me and my house, we will serve the Lord" Joshua 24.15 2. Pray for God's will, wisdom, discernment, revelation and recognition for me and my family; I ask God for Edmund's work situation, God's direction for Edmund , Dorothy, Peter, Daniel and Ann (also God's protection over the company where she works), 3. God's order in my work. I ask God for great wisdom at my work. Blessings and the knowledge of Jesus Christ for my bosses. Thank God for the continuation of my work. Edmund & Dorothy Krzeminski
Received: January 11, 2019
Lord please touch Logan and Jenna's heart. Please turn their hearts to you. Please let them since and feel your presence and experience you. Lord let them know your truth. Lord restore their relationships to their family. In your name.
Received: January 11, 2019
Lord, Please turn Rylee's heart to you. Help him to surrender and be humbled in your sight. Lord his future is uncertain but there is nothing too difficult for you. Thank you Lord for the work you are doing in his life.
Received: January 11, 2019
Pray my cousin will start attending church on a regular basis and be saved. Pray she is healed of myopathy and any other infirmities she may have. Also, pray she never again has suicidal thoughts.
Received: January 7, 2019
Curveballs Journal entry by Grant Klennert — Jan 4, 2019
I am quickly finding out that this medium is going to be not only my way to share with all of you my story, but also my therapy and way to digest Michele's progress and our journey—both ups and downs.
I coached baseball for 6 years and as many of you know, sports is a large part of our lives and family. Curveballs are tricky pitches for high school hitters to hit, even when they know it's coming. Michele and I have had some curveballs recently and we have managed to foul them off. On Monday, I was told Michele would be paralyzed after surgery. We know this was not the case but we fouled off that pitch and kept fighting. I've had to watch my wife begin to learn how to regain some of our most basic functions in the past few days and be humbled by the process, another foul ball.
Today we were given a curveball that we stay determined to foul off and keep our at bat going strong: Cancer. Yes, cancer. You may want to get tissues because nothing will be easy from here on out. Our neurosurgeon stopped by today with the news that he did his best to remove the tumor, but remnants still remain and they are in fact cancer. Official name is Ependymoma (heck, I can't even pronounce it yet). It's a fancy medical term for a tumor on the spinal cord. We will learn more about our plan of attack when we meet with oncology next week.
No one ever imagines the conversation when you're told, you or a loved one has cancer. I know my world temporarily stopped at 1:06 PM yesterday. All I could mutter our was "it's cancer?" Michele and I took about an hour to collect ourselves and come to the consensus, that somehow this is God's plan and everything happens for a reason. This is just one more curveball to put in play and one more hurdle to jump. We are going to develop a game plan and WE (yes all of us) WE, will beat this. Michele has us all in her corner and we will beat this. In the coming days, weeks, and months we ask not for your pity but support and encouragement. We truly cherish our relationships with all of you and need them now more than ever.
As educators we look at every situation as a learning opportunity. There is nothing about this that is different. I am hoping our journey and battle will inspire you and our students that anything is possible, no matter the task. We continue to stay positive, take the high road on our diagnosis and fight. I leave with—what else more sports—former ESPN broadcaster Stuart Scott and his thoughts with battling cancer. We echo the sentiment wholeheartedly.
Stuart Scott--Courage and Cancer
With positivity and faith in God, we battle on. Thank you.
Received: January 6, 2019
Tomorrow Journal entry by Jason Bennett — 22 hours ago
It appears that tomorrow will be the "big day".
Last night's slide back towards what looked like a repeat of a potential lung collapse from Thursday night led to some unique positioning that resulted in a significantly better Saturday, which is still going strong.
Because we were able to get so many secretions out of her lungs, she has sounded wonderful all day. Her x-ray is as good as it has been since she's been here. All of her labs look phenomenal.
Our window is open for extubation.
Today, they wanted to see if she was up to the challenge of breathing on her own. Instead of 2 hours of breathing trials, with 4 hours in between each one, we flipped that to 4 hours of breathing trials with 2 hours in between each one. She has done amazingly, and hasn't batted an eye. They have reduced the pressure support the ventilator gives her to keep her lungs open, reduced the number of breaths that it gives her in a minute, and lowered the oxygen she's being given. On the CPAP breathing trials, she pulls in a good volume of air, is oxygenating well, and has had zero issues.
Most of what we are doing is helping her mobilize and clear secretions from her lungs. She's coughing pretty well, which is what we need to get that stuff out. It's not really a question of whether she's strong enough or too weak at this point; she is plenty strong, but she is a little compromised from being on the ventilator so long, and from the illnesses she's endured while she's been here. We will be walking a tightrope with extubation, and I fear that there is little room for error, but on the positive side, she's showing us she's doing much better right now than she was when she was extubated before.
The thing that will hold us up is her x-ray. If, for some reason, it comes back worse in the morning, that may give us pause. The doctor has said that if it's a little worse, we will still likely go with extubation; if it is significantly worse, we will regroup and reassess.
I think last night's positioning was the key. But there are so many moving parts. We will try to keep her seizures down, which lead to increased secretions, which can then lead to an aspiration, which she will not handle well in her compromised state. We will also work to manage those secretions with some medication (atropine) so that when she does have seizures, she won't have as many secretions, and will lower her risk of aspiration. We will try to make sure she is "fluid negative", meaning she is peeing, sweating and venting out more fluid than she takes in...if she's too "juicy", that can lead to more secretions and more "wetness" in her lungs. But we have to walk a line of making sure she doesn't get dehydrated, too. Myself and the PICU staff will need to be vigilant about making sure if she does have seizures and secretions, someone is there immediately to suction her so they don't get back into her lungs.
In short, I'll be on her like white on rice once the tube comes out.
Should the tube come out tomorrow, Wednesday or Thursday will be the days we need to get past to make everyone feel that she's in a good place. I would expect that if she is extubated tomorrow, (and is able to remain so) she will stay here through the week to keep a close eye on her. If all goes well, I'm hoping to have her back home next weekend. Once we get there, I'll probably keep her home from school for a couple weeks to build up strength and to reduce her chances of being exposed to any new germs that might be floating around.
There are just a lot of things to keep an eye on and to manage. I'm very confident this will go well. Ashlyn is showing us that she can do this thing, and I have complete faith in her that she can, and will.
Now, it's time for a "prone party" like last night where we put her on her belly and tip the bed so her head is down!
Received: January 6, 2019
Powered by Prayer Engine