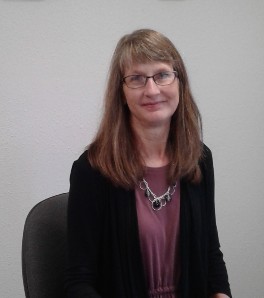 Ramona Kraft
KJYL Office Administrator
While I may be relatively new as an employee of Kinship Christian Radio, (May, 2019) I've been a part of the ministry for many years. Actually, it was my husband who introduced me to KJYL and Kinship Christian Radio and I have always loved the message as it helps me to keep a balance in my life. Since first discovering KJYL, I have enjoyed volunteering in parades, and participating in the monthly mailings and, of course, the annual fall "Shareathon".
As the second of nine siblings, I grew up on a farm in the Alden, Iowa area. There was always plenty of work to be done between walking beans, livestock chores and gardening. Loving animals, I graduated with honors in Animal Health Technology from Northeast Missouri State University, Kirksville. While in school, I also ran track and cross country especially loving the longer distance races…in fact, the longer the better!
Following school, I worked for 15 years as a Vet Tech in Eagle Grove where I met Greg Kraft, my future husband, while I was with the veterinarian practice and working on one of his parent's horses. We married four years later.
When our oldest daughter, Sarah, was born I became a stay at home mom. Our daughter, Jenna, joined her three years later. We live on a farm acreage, so our children had a lot of fun with all kinds of livestock. (No sheep, though!)
In my spare time, Greg and I enjoy visiting family and riding bike trails. I also like to garden and workout.