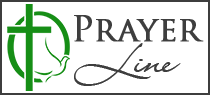 Welcome to Kinship Christian
Radio's Prayer Line!
Diane
Diane is under an overwhelming difficult financial strain and is in need of hope and encouragement. Her husband is a farmer and to supplement their income she has sewn 11 quilts, but they have not sold. Please pray that God will meet their needs and her quilts will sell.
Received: June 10, 2019
Powered by Prayer Engine