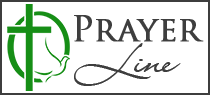 Welcome to Kinship Christian
Radio's Prayer Line!
Brad
Please pray that the Lord reveal His will for me and my family. If it be His will that He would confirm this today. May His hand be upon me and that He would lead me and either confirm that we are in the right place or that He would open a door for us all for His glory.
Received: May 13, 2019
Powered by Prayer Engine