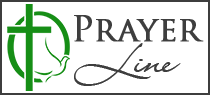 Welcome to Kinship Christian
Radio's Prayer Line!
Erik
I have been dealing with gut problems and fatigue for a long time. Am going to a clinic in Des Moines and not sure if it is helping. It seems hopeless at times. I need prayer on what to do and would like to have some improvements. I get discouraged and not sure what to do.
Received: July 24, 2021
Powered by Prayer Engine