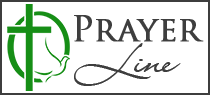 Welcome to Kinship Christian
Radio's Prayer Line!
Anonymous
A family with many, many children is going through tremendously rough patch. So much so that the children may be split up among members of the church that they have newly started attending. Pray for wisdom for the church, the family, and safety for the children.
Received: July 20, 2021
Powered by Prayer Engine