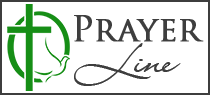 Welcome to Kinship Christian
Radio's Prayer Line!
Anonymous
We have two house dogs and one passed away and the other one is lonely & sad and so are we. We have been looking for another one and so far have had no luck. We are all heart broke and discouraged. Need some prayers please.
Received: June 2, 2021
Powered by Prayer Engine