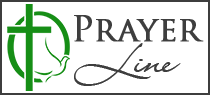 Welcome to Kinship Christian
Radio's Prayer Line!
Vicki
Please pray for my 22 yo son. He just moved out on his own yesterday and starts a new job today. Pray that God would send Christian people into his life to encourage and influence him and that he would walk close to God.
Received: June 1, 2021
Powered by Prayer Engine