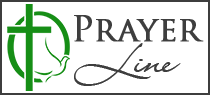 Welcome to Kinship Christian
Radio's Prayer Line!
Cheryl Satre
Please pray for a dear Christian friend who has a severe eye infection. Please pray she will be able to get rid of the infection. At this time, doctors say she has 50/50 chance of losing sight in that eye! Please pray that her sight will be restored!
Received: June 22, 2020
Powered by Prayer Engine