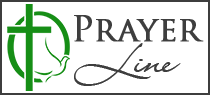 Welcome to Kinship Christian
Radio's Prayer Line!
Anonymous
Please pray for my family to develop strong ties and rally around each other so that those who hate us will not think that we are vulnerable for attacks because of a lack of family support.
Please pray for my unsaved relatives to be born again and that no one in the family will be an outcast.
Received: May 19, 2020
Powered by Prayer Engine