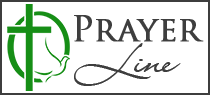 Welcome to Kinship Christian
Radio's Prayer Line!
Lorraine Haugland-Volsen
Please pray for Les as he had a spell that was thought to be a mini stroke but found no sign. Many tests & more next week. Is on anti-seizure medications and doing well since then. Believing God for full healing.
Received: February 14, 2020
Powered by Prayer Engine