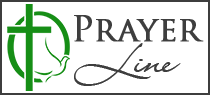 Welcome to Kinship Christian
Radio's Prayer Line!
Anonymous
Pray God gives strength to our son as he endures the consequences of his actions. That he opens his heart to the Lord and receives the holy spirit to help him gain wisdom and strength to make positive changes in his life.
Received: February 13, 2020
Powered by Prayer Engine