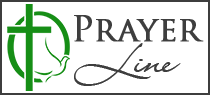 Welcome to Kinship Christian
Radio's Prayer Line!
Mary M.
Please and thank you for praying for Nicholas S. Lord help him get the funding to pay his contract fine and return back home to Denver Colorado. Fight for him with the Turkish government Lord. Help him and provide all his needs according to your riches in glory by Christ Jesus. Let no weapon formed against him prosper Lord.
Received: February 11, 2020
Powered by Prayer Engine