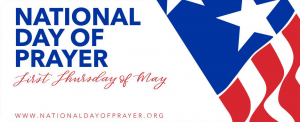 NATIONAL DAY OF PRAYER EVENTS
Station
City
Time
Event
KJCY
Rochester, MN
7AM – 8:45AM
The 5th Annual Mayors Breakfast will be held in Rochester at the Mayo Civic Center. Please register at ihoprochester.org
KJGT
Lakeville, MN
Noon – 1PM
Join us at the Lakeville City Hall on Thursday, May 6th from noon to 1:00PM. We are grateful we can meet in person, please wear a mask. We will open and close with VFW members presenting/retiring the colors and we will recite the Pledge of Allegiance. A local pastor and worship leader will lead us in song and prayer for this great community and nation we love. Free program and prayer guides will be provided. Please join us and feel free to bring your family, friends, and neighbors.
KJGT
Eden Prairie, MN
Noon – 1PM
Join us for a time of prayer and worship for our nation at the Wooddale Church in Eden Prairie
KJCY
Rochester, MN
7PM
A gathering of Prayer Warriers for the National Day of Prayer evening wrap up at Berean Community Church in Rochester.
KJCY
Greely, IA
6:00PM
National Day of Prayer gathering at the town gazebo on Main St.
KJIA
Estherville, IA
Noon
The Estherville Area Ministerial Association invites you to join us at 12:00 PM as we seek the Lord to pour out His love, life and liberty on our nation. The event will be both in person at Estherville Lutheran Church and streamed via Facebook live on Facebook at First-Christian-Church-Estherville.
KJYL
Sheldon, IA
6:30-7:30PM
Sheldon's 24th Annual Day of Prayer is being hosted by Rise Ministries, Honor God Ministries and the Sheldon Ministerial on Thursday, May 6th at the Living Water Community Church in Sheldon. Guest speaker will be Lauren Banik. Special liturgical performance by Robin's School of Dance.
KJLY
Albert Lea
Noon
National Day of Prayer gathering at the Freeborn County Courthouse Memorial on Thursday, May 6th at noon.
KJYL
Iowa Falls
5:00-6:00PM
Hardin County's National Day of Prayer will be May 6th at The First Christian Church in Iowa Falls.Come to the parking lot between 5:00 and 6:00PM to receive prayer packets. Self serve communion will be available. If you have further questions, call Sherry at 641-430-1803.
KJYL
Dows
11:00AM-12:00PM
Wright and Franklin Counties' National Day of Pray program will be Thursday, May 6th from 11:00AM to 12:00PM at Dows Community Center.
KJLY
Britt
12:00pm
2021 National Day of Prayer will be held at 12pm on Thursday, May 6th at West Hancock Ambulance Shed.
KJWR
Sherburn
7:00pm
Regional Worship Center/Assembly of God in Sherburn will be live streaming the National Day of Prayer on Thursday, May 6th at 7:00pm. Call 507-764-7491 with any questions.
KJCY
Spring Valley
6:30pm
National Day of Prayer Service will be held at Faith United Methodist
Church on Thursday, May 6th at 6:30 p.m. – Spring Valley, Minnesota.
KJLY
Blue Earth
12:15 – 12:45pm
National Day of Prayer prayer event, Thursday, May 6, 12:15-12:45 at
Faribault County Courthouse Vet's Memorial. Pastor Joe Ocker facilitating. May want to bring your own chair.