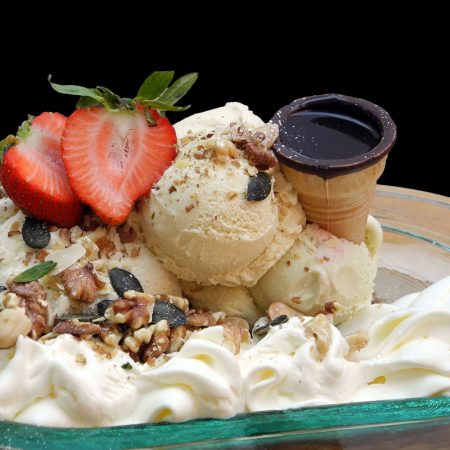 I have just returned from MANCAMP. (And yes, it is properly spelled in all caps.)
MANCAMP is a Friday evening though Sunday morning event held at Pinehaven Christian Assembly on Long Lake just north of Park Rapids, Minnesota.
It's a beautiful camp in the piney woods next to a gorgeous lake staffed by wonderful people.
The concept behind MANCAMP is to help and equip men to be better husbands, fathers, Christians, and men. There is praise and worship and excellent Bible teaching. (Uriah knew. More on this in an up-coming blog.) There is also fellowship between men practiced through bicycling, golf, fishing, hiking, and shooting. 
As if that wasn't enough, the men attending are fed like kings. Friday night was pulled pork sandwiches with baked beans, a salad, a slice of watermelon, and chips. Saturday's fare included a wonderful breakfast where they were not shy with the bacon, lunch with generous and tasty sub sandwiches, and supper that included prime rib (yes, prime rib), fried potatoes, grilled corn on the cob, watermelon, dinner roll, salad, and cheesecake with strawberries, chocolate sauce, and whipped cream. Sunday's breakfast was egg bake with sausage, scrambled eggs, hash browns, fruit, and an enormous frosted cinnamon roll.
Oh, and every night at about 9:00, there was ice cream with chocolate and nuts and strawberries and Monster cookie crumbles.
Actually, to say we were fed like kings is inaccurate. A king is fed food that is designed to show off the artistic culinary expertise of some chef for the purpose of impressing not only the king, but more importantly, his guests. A king's meal has a lot more fluff to it than MANCAMP food. A king's meal is also designed to ensure the chef is not clapped in irons and thrown in the dungeon.
No, we were fed like we were loved. In fact, I wrote on the MANCAMP evaluation form that I felt that at every moment every member of the staff actually liked me. It felt like, when they were planning this event, someone said, "Hey, yanno I bet Dan Jones would like prime rib and giant cinnamon rolls and bacon and bacon and…"
It's one thing to love someone, but it's a whole 'nother thing to actually like the person you love. 
It reminded me of Sunday dinner at Grandma's. Grandma would cook an enormous dinner with roast beef and onions and potatoes and carrots and corn and sliced cucumbers with the white sauce on 'em, and fresh sliced tomatoes from the garden and pickles and beet pickles and bread and butter and about seven other delicious things and it all tasted so good I would eat until I was so full I almost hurt and then… And then Grandma would magically appear out of the sky with a pie in her hand and say, "Ooooh, and there's pie."
Once, I very foolishly said, "Oh Grandma, I'm so full, I couldn't…"
And before I could finish my sentence, Grandma (with a look in her eye like I had just stomped on her heart) said, "It's chocolate cream pie."
With graham cracker crust.
My favorite pie. She knew that and made it just for me. 
So I had pie.
Now, the intent of this blog is not to make you incredibly hungry. 
The point is that God Himself feeds us like this every day. He spared no cost, He held nothing back in giving us His Son, His only Son, to spare us from our own sins and failures. He gave us Jesus, not just because He loves us (and He does) but because He genuinely likes people. 
God likes Dan Jones. Insert your name in that sentence. God likes Your Name Here.
Even when I don't like myself, God still loves me. Sure, God may not like when I crush Grandma's heart or do something stupid that drives a wedge between us, but He was the one who made the way back to Him. He was the one who came running to me when I was still a long, long way off.
And, through the body and blood of His own Son, He invites us to sit at His table and not just eat with him, but to commune with Him. We are invited to sit at the table as sons and daughters, as heirs to His kingdom, as the family He can't wait to have over and pull out all the stops with all the best stuff He's got. 
It's a love beyond my ability to describe. It's a love beyond anyone's ability to fully comprehend. (Ephesians 3:19)
Now, I do not know if there will be prime rib in heaven, but if there's chocolate cream pie with graham cracker crust, I'm gonna need a napkin to keep the tears of joy from washing the whipped cream off the top. 
Today's Praise
In Jerusalem, the LORD of Heaven's Armies
will spread a wonderful feast
for all the people of the world.
It will be a delicious banquet
with clear, well-aged wine and choice meat.
Isaiah 25:6 NLT
Photo courtesy of Pixabay. Not a photo of the actual ice cream served at MANCAMP, but the ice cream served actually tasted better than this looks.
https://kinshipradio.org/home/wp-content/uploads/2021/08/ice-cream-862809_1920.jpg
1440
1920
Dan Jones
https://kinshipradio.org/home/wp-content/uploads/2016/09/kinship-long-logo-blue.png
Dan Jones
2021-08-25 22:51:38
2021-08-25 22:51:38
At the Table of the King