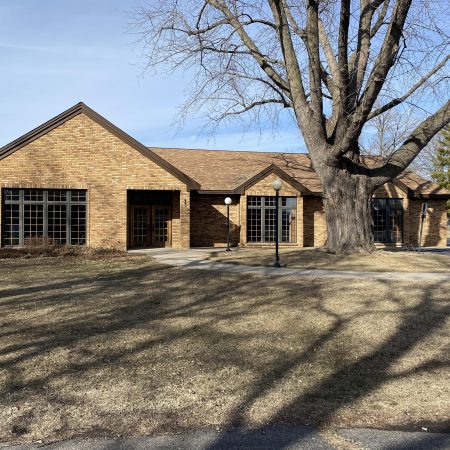 One of my favorite songs on Kinship Christian Radio is "Multiplied" by Needtobreathe.
I particularly like the lyric, 
"God of mercy sweet love of mine
I have surrendered to Your design
May this offering stretch across the skies
And these Halleluiahs be multiplied."
It is a very good song, and I'll have to confess that one of the reasons I probably like it so much is that it was kind of the theme song of my first mission trip to the Dominican Republic in 2015. The team's leader, Jim Levine, frequently talked about our Lord being a God of multiplication before I had even heard the song on the radio. 
God did multiply His blessings on that mission trip. He multiplied my faith, my love for him, and my amazement of just how good and loving and powerful He really is. His possibilities are truly endless.
That same kind of multiplication has taken place with Kinship Christian Radio since its beginnings in 1983.
What started with one small businessman named Maury having a recurring dream of a radio tower tower with the words, "JESUS IS LORD" on it multiplied some prayers among his friends. God heard those prayers and He opened doors and multiplied His blessings and that radio tower in Maury's dream became a radio station in Blue Earth with a tower with the words he saw in his dream poised on a hill above Interstate 90 where thousands and thousands –even millions– would see those words.
Over the years, what started with a handful of listeners to that small station in Blue Earth grew and multiplied. Volunteers and listeners and staff continued to bathe the ministry in prayer until today the radio signals from Kinship Christian Radio can be heard over almost all of southern Minnesota and northern Iowa. All-in-all, it is possible for over one million people to receive that radio signal through its eight full-power and 14 translator (repeater) stations at any given moment.
And, with advancements in the internet, it is now technically possible for the 3.4 billion people in the world who have access to the world wide web to listen to Kinship Christian Radio.
That is some serious multiplication of Hallelujahs and they do literally stretch across the skies! 
Now, God has opened another door for Kinship Christian Radio. A building on the site of what was formerly a Christian bookstore on Madison Avenue in Mankato recently became available, making it possible for the ministry to open another location there. The site offers easy access and excellent visibility in a city well known as a regional hub. It's also centrally-located in the Kinship Christian Radio listening area and will be able to serve new listeners in the western and southern suburbs of Minneapolis and growing listenership in Rochester, Owatonna, New Ulm, and Marshall.
You can also look forward to the new location allowing the ministry the ability to more effectively stage events, concerts, and promotions from the heart of the Minnesota River Valley.
The site in Blue Earth will retain that tower standing next to I-90 with words "JESUS IS LORD" proclaiming that glorious, life-changing message. 
Over the course of the spring and early summer, interior remodeling will take place at the new site so that it can eventually serve as the new office and studio location. It's anticipated that initial broadcasts and operations will begin there around July 1, 2021. 
Executive Director Matt Dorfner asks that Kinship listeners "join in the prayer that this new and exciting expansion of the ministry will be used by the Lord for the extension of His Kingdom purposes and the impactful presentation of the Gospel of Jesus Christ."
AMEN!
Lord, let these Hallelujahs be multiplied again and again! AMEN!
Today's Praise
For it is all for your sake, so that as grace extends to more and more people it may increase thanksgiving, to the glory of God. 2 Corinthians 4:15 (ESV)
https://kinshipradio.org/home/wp-content/uploads/2021/03/new-site-scaled.jpg
1920
2560
Dan Jones
https://kinshipradio.org/home/wp-content/uploads/2016/09/kinship-long-logo-blue.png
Dan Jones
2021-03-11 01:51:04
2021-03-11 01:51:04
Multiplication