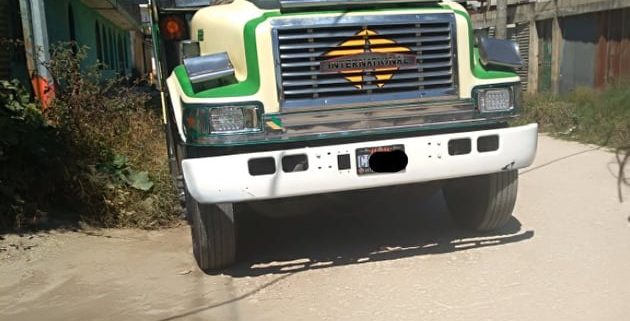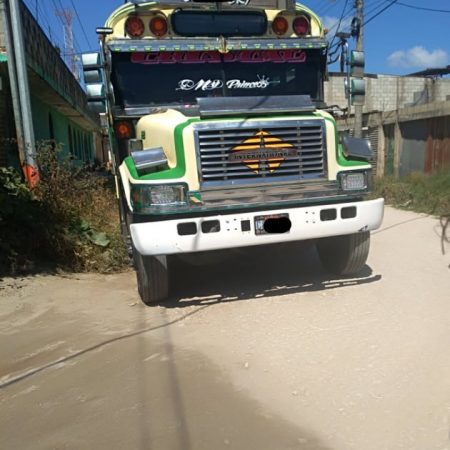 Pretty much the entire blogosphere, the media, the neighborhood, the city, the state, the country, the planet, and the entire known universe is very, very happy 2020 is over.
Yes, it's finally over! HALLELUJAH!  I will rejoice with those who rejoice, but I'm also aware the Spanish Flu of outbreak of 1918 actually lasted more than two full years. A simple change of date on the calendar isn't going to end this pandemic. It won't be over until God says it's over.
Maybe, just maybe, it won't be over until God has gotten the attention of those whose attention He is seeking. Maybe.
And yes, this pandemic has been difficult for people in the United States and Kinship Christian Radioland. One of our governors has decreed that restaurants can serve people at up to 50% of capacity for outdoor dining. While one enterprising restauranteur in Verndale has taken to serving meals in fish houses in the parking lot of his business, the majority of mom-and-pop restaurants are struggling, as are all the people who make a living from the hospitality industry.
Hotels, sports-related industries, the motion picture industry, dentists, laundry services, clothing industries, and amusement parks and casinos have been hit hard, but the "scenic transportation" sector has seen the greatest decline. It's not a big surprise that no one is standing in line to take a scenic cruise with thousands of other people confined to a large boat during a pandemic. I get that.
While life has certainly been changed here in the United States and it's not been easy, we have rather easily forgotten what this pandemic has done in countries with less vigorous economies than our own.
Many of you may remember that I've been blessed to have been called to mission trips in the Dominican Republic and Guatemala. For people in countries likes these, and many others all over the world, COVID19 has been devastating. Prior to the pandemic, many people in lower income countries lived on less than a dollar a day. Once the pandemic hit, many of these people have been reduced to no income at all.
Tourism in these countries, which brings in critical money because it comes from outside the country, had ground to a virtual halt at one point. The ripple effect worked its way through their entire economies and the level of poverty has soared. Even their agricultural systems have been strained to the breaking point by lockdowns, quarantines, and illness. While we were concerned about a second toilet paper shortage, they were struggling to find ways to eat.
There is a serious crisis going on outside our borders, and most of us know little to nothing about it. Apparently, the national media has been far more concerned with politicizing events within our borders to turn their collective attention to places where there are reports of families selling their children into human trafficking to put food on the table.  
And, while we in the higher-income countries have the hope of a vaccine coming sometime this year, those vaccines most likely won't be coming to the lower-income countries until 2023 or 2024. 
We are blessed far, far more than we know. 
Organizations like Compassion International, World Vision, Samaritan's Purse, and many, many others are doing their best to help in these countries. Charitable giving to organizations like these dropped at the beginning of the pandemic, but has since rebounded. Praise God! 
It goes to show that hope is still alive. God is indeed working in the midst of this sin-sick and broken world. God is indeed good –all the time.
And I recently got to participate in a little of that the other day.
A dear Christian sister from Guatemala got in touch with me the other day and said her uncle had lost his job in the factory where he worked. With no income, he was struggling to feed his family –but he had discovered an opportunity.
He found a man who was willing to sell him a bus. He would have to trade in his 4×4 pickup and come up with another $5,000 quetzals (roughly $640) to fix it up, but it would give him a chance to make an income and feed his family.
For those of you who have not been to Guatemala, you probably do not know about the phenomenon of the "Chicken Bus." For a many years now, enterprising people from Guatemala (and many other Central American countries) have been buying used school busses from people in the United States, painting them bright colors in bold patterns, and using them to transport the local citizenry in these countries for affordable fares. This works because most people in these countries do not own their own cars or trucks. They are called "Chicken Busses" because people commonly transport livestock on them. It's not unusual to see crates of chickens strapped to the top of these busses as they are taken into the city to be sold and generate income for a family fortunate enough to be able to raise and sell chickens. It is also said they are called "Chicken Busses" because people pack into them like chickens. 
So anyway, I was asked to grant a loan of $5,000 quetzals to my sister in Christ's uncle. I politely declined, but did offer to send a smaller amount just to help out. My sister was deeply appreciative, and (with the help of Western Union) the funds had been sent later that day –using a credit card with a very low maximum spending limit. 
Now, since I am writing this onto the blogosphere where the entire known world can see this, please know for an absolute certainty that I am NOT offering to finance every Chicken Bus opportunity that may come my way. 
Although my sister promised to repay my meager investment, I sent it as a gift, not a loan. Nonetheless, please do not contact me with offers to cut me in on the ground level of every Lower Elbonian Goat-Dancing Clogs business opportunity you may come across. I will politely decline. 
Yes, I am taking a risk. Yes, as a write this in a blog, I may find myself coming in contact with people looking to scam me. 
And yes, so did Jesus. 
That's the point. We live relatively safe, comfortable lives. We are blessed beyond measure. But a true disciple of Christ takes risks when the Kingdom of God is at hand. COVID19 might cause untold pain and misery and suffering, but I am a follower of Jesus. I trust in Him and I know that love is more important than a few quetzals I may never see again. 
I hope Jesus counts what I sent to Guatemala that day as an investment of treasure stored up in heaven. I trust that it's in His hands now. If I am wrong and I am a fool soon parted from his money, so be it.
And, while rust might eventually destroy the Chicken Bus or moths eat its seats, nothing can change the fact that, at one point in my life, I was a financier of a Chicken Bus.
Who knows? Maybe when I get to heaven, there will be a bright green and yellow bus running up and down the streets of gold with "My Princess" written on the windshield. 
That's an idea I did not see coming when I woke up in 2021.
Today's Praise
And if you lend to those from whom you expect repayment, what credit is that to you? Even sinners lend to sinners, expecting to be repaid in full. But love your enemies, do good to them, and lend to them without expecting to get anything back. Then your reward will be great, and you will be children of the Most High, because he is kind to the ungrateful and wicked. Be merciful, just as your Father is merciful. Luke 6:34-36 (NIV)
(Submitted photo of the actual Chicken Bus.)
https://kinshipradio.org/home/wp-content/uploads/2021/01/autobushermoso.jpg
858
630
Dan Jones
https://kinshipradio.org/home/wp-content/uploads/2016/09/kinship-long-logo-blue.png
Dan Jones
2021-01-07 03:03:45
2021-01-07 03:07:51
The Year of the Chicken Bus