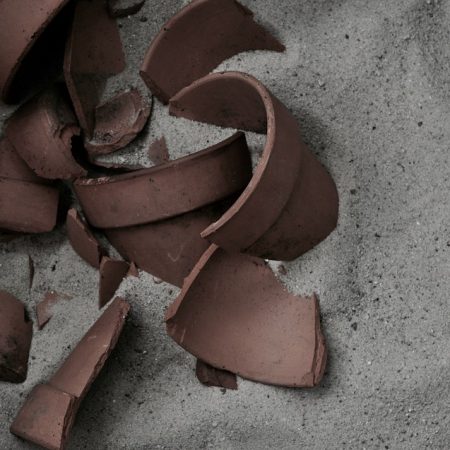 I was thinking about Job on Sunday (which is a good thing because the Pastor was preaching about him at the time) and I had a bit of epiphany.
You remember Job, right? The Bible says he was "blameless and upright" which is a pretty tough thing to be. Job was God's favorite guy on all the earth. He even bragged about Job to the devil himself. Satan responded that the only reason Job was such a good guy was that God had protected him and blessed him so much. The devil said if things got bad, Job would curse God to His face. God disagreed, and He gave the devil permission to torment Job to see what would happen.
The devil poured out all kinds of hideous, terrible evil against Job and his family but, just as God had said, Job never cursed God. Job's wife even told him to, (and I quote) "Curse God and die." Job asks her, "Should we accept only good things from the hand of God and never anything bad?" (Job 2:9)
Now, even though Job refused to curse God and he maintained his integrity, that doesn't mean he wasn't miserable. The scene above with Job's wife took place while Job was sitting in a pile of ashes while scraping his festering boils with a piece of broken pottery. 
Job was indeed miserable and in intense pain. He didn't curse God, but he sure had some questions for Him. 
And into this scene walk three of Job's friends. Eliphaz the Temanite, Bildad the Shuhite, and Zophar the Naamathite heard of Job's misfortune and came to "comfort and console him." (Job 2:11) They sat in the dust with him for a solid week without saying a word. 
And that's exactly what good friends should do.
In times of terrible misery and loss, there are no appropriate words. All you can do is be with that person to let them know you love them and care for them.
Finally, Job himself spoke up and cursed his very existence. The whole of chapter three is entirely Job lamenting his very birth, wishing he had never been born.
This is followed by 22 long chapters of Job's friends accusing Job of being the problem and Job defending himself. Their reasoning is that God does not punish the innocent, so Job must deserve what's happening to him. Job denies any wrong-doing, but his friends persist in trying convince him he deserves every bad thing that is happening to him.
And as I thought of all of this, it occurred to me that we, the United States of America, have become a nation of Job's friends.   
As I watch the news and I read the comments online to various news stories, it certainly seems we are up to our proverbial ears in people condemning and demonizing other people when it is quite clear that there are a whole lot of Eliphazes, Bildads, and Zophars out there who have absolutely no problem sharing their opinions which are: A.) Clearly not helpful, and B.) Just plain wrong. 
And I'm no better than any of them! 
It's so easy to go with your first, emotional reaction without stopping to think about it, consider how the other person will take it, or really take a long, hard look at your response as a witness for the Kingdom of God. 
Would someone who is trying to be the salt and light Jesus called them to be really call another child of God some of the names we commonly use for others on social media? 
This is why Jesus said anyone who calls another a fool is in danger of the fires of hell. (Matthew 5:22) That kind of hatred grows and builds, as we are clearly seeing in our society today. 
So, how are we to respond?
A gentle answer turns away wrath, but a harsh word stirs up anger. Proverbs 15:1 (NIV)
The love of Jesus Christ is always the answer.
I have found praying and practicing the fruits of the Holy Spirit into these situations very helpful. Love, joy, peace, patience, kindness, goodness, faithfulness, gentleness, and self-control can do amazing things. 
And that last one –self-control– often means simply not posting any reply.
As those who love me the most will tell you, my biggest struggle is often just shutting up when I should shut up. 
Which brings me to the end of the book of Job. After living through all this terrible torment, Job cries out to God for an answer as to why all this awful stuff happened to him. God does answer him, but it's in the form of 77 questions –all of which boil down to, "Who do you think you are, little man? Do you not think I know what I'm doing?" And, in His response, God never once tells Job about Satan and the higher purpose that was behind and the root of all that took place, because God doesn't and shouldn't have to explain Himself to the work of His hands. 
And Job is left with nothing left to say. He has to concede that God is God and he is not. 
In the very end, Job is restored to his former status as God's favorite with all the blessings he had before and more –and that's where most people end the story of Job.
But let's not forget the real moral of the story:
Satan lost.
Today's Praise
Then Job replied to the LORD:
"I know that you can do anything,
and no one can stop you.
You asked, 'Who is this that questions my wisdom with such ignorance?'
It is I—and I was talking about things I knew nothing about,
things far too wonderful for me.
Job 42: 1-3 (NLT)
NOTE: While we are on the subject of opinions, please don't forget that it's September Survey time! The Kinship Christian Radio staff and management very much does want to hear your opinion about the ministry, AND, as a listener you are qualified to give it! Your thoughts and constructive criticism will be used to make the ministry better, which is absolutely essential to make the ministry more effective and able to share the love of Jesus Christ to everyone who tunes in! Simply click on this link to fill out your survey  now!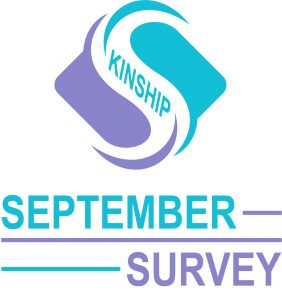 https://kinshipradio.org/home/wp-content/uploads/2020/09/pottery-2828844_960_720.jpg
637
960
Dan Jones
https://kinshipradio.org/home/wp-content/uploads/2016/09/kinship-long-logo-blue.png
Dan Jones
2020-09-02 22:55:42
2020-09-02 23:32:53
Job's Friends