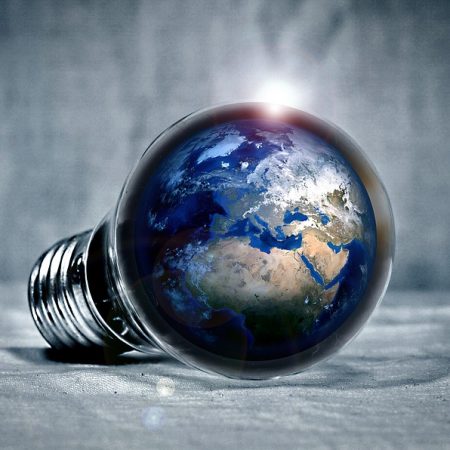 It seems like every time we hear the news, whether it's SRN News on Kinship Christian Radio or news from a secular source, it just seems to get worse. Nightly riots in Portland, cops being attacked by organized mobs in Chicago, police cars set on fire, Los Angeles, Richmond, Omaha, Denver, Seattle –the list of shootings, murder, and lawlessness goes on and on.
It's disheartening. It's disconcerting.
But as I was driving to church on Sunday morning, Dr. Mark Jobe hit me with four little words. "God is not confused."
No, God knows exactly what He is doing.
Just a couple of days before that, I had been doing some research on revival (Yes, revival is still happening and is breaking out all over the world, including in this country.) and I came across an article in Charisma online magazine titled "Why the Church Must Not Miss This Revival Opportunity" by Dr. Gregory Reynolds.
Dr. Gregory D. Reynolds is the founder and senior pastor of House of Liberty Covenant Church, a multiethnic church in Cincinnati, Ohio. He received his doctorate in theology with an emphasis on biblical ethnical studies and has been shepherding for more than 24 years.
The article flipped a switch in my head and turned on a light. Suddenly, I had a much better idea of what was going on.
Reynolds says that many of us, "are more familiar and comfortable with the word of God than we are in discerning the ways of God. But both are important. Moses did not just ask God to teach him His word, he asked God to teach him His ways (Ex. 33:13). God often moves in ways we are not expecting, and when He does, it frequently causes us to stumble.
What we are now experiencing is a move of God and the beginning of the revival we have long prayed for. The problem for many is that it is not coming in the form that was expected. Because this time, re-formation is proceeding the revival."
The key is oppression. Specifically, God is setting people free from bondage and oppression. Jesus said it Himself:
"The Spirit of the Lord is upon Me, because He has anointed Me to preach the gospel to the poor; He has sent Me to heal the broken-hearted, to preach deliverance to the captives and recovery of sight to the blind, to set at liberty those who are oppressed; to preach the acceptable year of the Lord." (Luke 4:18-19 KJV)
Reynolds makes the point that, "Since dealing with oppression was such an integral part of Jesus' ministry, it really should not surprise us that a greater level of the outpouring of His Spirit, in what we call revival today, would include these very characteristics of His presence and ministry. These characteristics of God's moving and dealing with oppression are not new and have occurred many times before. A review of global history will remind us of two well-known examples: the dismantling of the oppressive Roman Empire and the defeat of Nazi Germany through the combined forces of the allied countries. In the United States, the Azusa Street revival, which began in 1906, was a forerunner and decades ahead of secular society regarding dealing with issues of race and ethnicity. Eyewitness and historian Frank Bartleman noted famously, "The color line was washed away in the blood" (Bartleman, How Pentecost Came to Los Angeles, 54).
(For those of you not familiar with the Azusa Street Revival, it took place in Los Angeles, California from April 6, 1906 to roughly 1915. It was lead by an one-eyed African-American preacher named William J. Seymour. Worship was held in "tumble down shack" that had most recently been used as a stable.  Anywhere from 300 to 1,500 people would attempt to fit into the building  and they were Black, White, Asian, Native American, immigrants, rich, poor, illiterate, and educated.  The intermingling of races and the group's encouragement of women in leadership was considered remarkable, even scandalous, as 1906 was the height of the "Jim Crow" era of racial segregation  and fourteen years prior to women receiving suffrage in the United States. Today, there are more than 500 million Pentecostal and charismatic believers across the globe, and it is currently the fastest-growing form of Christianity in the world.)
Reynolds goes on to say, " Over the decades, additional waves and moves of God have followed: the healing revival of 1946, the latter rain revival of 1948 and then the Jesus movement of 1967. It is important to recognize that these God- initiated waves advanced, grew and reached a moment in time when the consciousness of a generation was ignited and began to speak out against racism and institutional oppression. The movement of Dr. Martin Luther King Jr. was born in that moment. The Freedom Riders were born in that moment. The Civil Rights and voting rights movements were born in that moment. Reformation was occurring, and revival was its partner."
He goes on: "God moved globally again in the 1990s, dealing with oppression when sweeping changes manifested against communism with the collapse of the Soviet Union, the tearing down of the Berlin wall and the demolition of the racist apartheid systems in Australia and South Africa. All established, entrenched, seemingly immovable systems and symbols of oppression were torn down in what seemed like a split second. And now God is moving once again."
Reynolds concludes with the following paragraphs: "This is a watershed moment in the history of this country. The church cannot reject this work of God against oppression and injustice. Neither can we allow the secular society to recognize, embrace and lead in this call to racial equity, as we have sadly done historically. (Emphasis added.) This can be the bedrock of the revival we have prayed for, for generations if we will listen, genuinely repent, embrace the moment and guide rather than reject the process.
For authentic unity to occur, we cannot ignore the things that keep us separated. We must intentionally address and remove them.
Historically, in this country, nothing has separated the church or society like the sin of racial division. All sin requires repentance, which is why all revival movements are characterized by it.
This is not just a revival moment for the people of God; it is also our repentance moment. This is a reformation moment regarding racial relations in the church. This is not a move of God that someone wants to be on the wrong side of."
Not only do I agree with Reynolds, I believe the history he references is just a small part of God's plan. I can see the very formation of this country with its Christian roots (See "The Mayflower Compact"), it focus and core belief that "all men are created equal" in its founding document, the Abolitionist Movement, and the Civil War all as part of God's long-term plan to set people free and break the yoke of oppression.
What this all means is that we are living in a time when God is moving in powerful and mighty ways. Slavery existed as a human institution since before human beings had written history in every culture that ever existed on the planet. But slavery has now been outlawed over all the earth. THAT is a miracle that only Jesus Christ could have done.
The vestiges of slavery do still exist however. There is still racism and prejudice. Men still hate their brothers, just as Cain hated Abel.
But I believe that now is the day, that this is the time God is calling us to take the next step and love the Lord our God with all our hearts, all our souls, all our minds, and all our strength and to love our neighbors as ourselves.
Reynolds is right. We, the people who are the Church of Jesus Christ, must not miss this opportunity to love.
Today's Praise
The people who walk in darkness
will see a great light.
For those who live in a land of deep darkness,
a light will shine.
You will enlarge the nation of Israel,
and its people will rejoice.
They will rejoice before you
as people rejoice at the harvest
and like warriors dividing the plunder.
For you will break the yoke of their slavery
and lift the heavy burden from their shoulders.
You will break the oppressor's rod,
just as you did when you destroyed the army of Midian
The boots of the warrior
and the uniforms bloodstained by war
will all be burned.
They will be fuel for the fire.
For a child is born to us,
a son is given to us.
The government will rest on his shoulders.
And he will be called:
Wonderful Counselor, Mighty God,
Everlasting Father, Prince of Peace.
His government and its peace
will never end.
He will rule with fairness and justice from the throne of his ancestor David
for all eternity.
The passionate commitment of the LORD of Heaven's Armies
will make this happen!
Isaiah 9: 2-7 (NLT)
https://kinshipradio.org/home/wp-content/uploads/2020/07/earth-2581631_960_720.jpg
596
960
Dan Jones
https://kinshipradio.org/home/wp-content/uploads/2016/09/kinship-long-logo-blue.png
Dan Jones
2020-07-29 22:49:19
2020-07-29 22:51:51
This is No Time for the Church to Fail