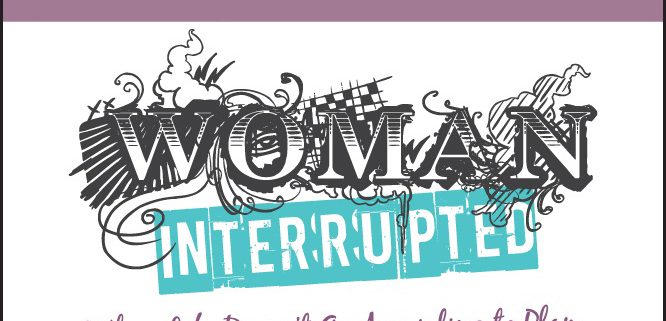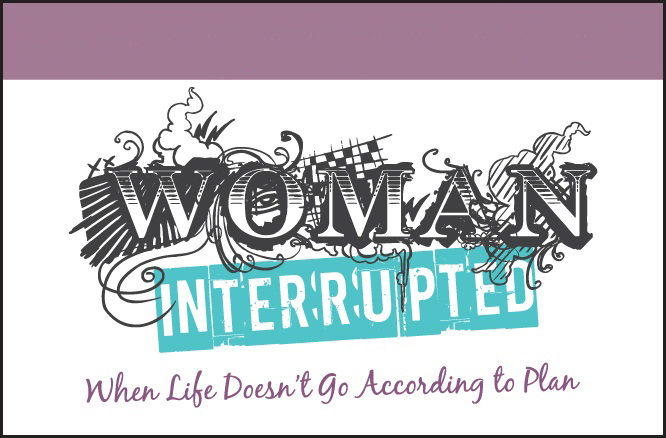 The title, focus, theme, and plan for the 2020 Kinship Christian Radio Women's Conference was chosen long, long before anyone had ever heard about COVID-19 or the ensuing global pandemic.
Now, I appreciate a good irony as much as anyone, but having to reschedule and completely re-envision an event called "Women Interrupted: When Life Doesn't Go According to Plan" entirely because nothing has gone according to plan since the initial idea of even having a plan absolutely pegs the irony meter to its maximum. 
Make no mistake, the Women's Conference is taking place, and it will be held at Hosanna Lutheran Church in Mankato –which is indeed part of the original plan. Registration will open on Monday, July 27 at 8:00 a.m. but that date was not part of the original plan, as the Women's Conference itself had to be reschedule from its traditionally springtime date to Saturday, August 22nd. 
As I think about this and mentally page through my Bible, the entire book is about things not going according to the plans of human beings.
Moses didn't think he was even the right guy to free his people from their bondage and slavery. He didn't plan to send down those plagues on Egypt or part the Red Sea or wander in the desert for forty years.
Joshua didn't plan to be thrown in a hole, sold to slave traders, and eventually be the most powerful man in Egypt aside from Pharoah.
When his family sent David to bring some food to the troops facing the Philistines, it's a pretty good bet he hadn't planned on killing a giant with a sling and a stone.  And it wasn't his plan to be king of Israel.
Now, there was a guy in the Bible who had a plan and his name was Jonah. His plan was to run away from God because he didn't want the Ninevites to repent –and he ended up on a beach smelling like the inside of a fish.
Thankfully, the people planning the women's conference are much more obedient to the LORD than Jonah. (And I can assure, smell a whole lot better.) They have learned that obedience and faithfulness requires a certain degree of flexibility in being able to say, "Okay God."
So, as I said before, registration opens up at 8:00 a.m. on July 27. The Women's Conference will be held on Saturday, August 22nd. (At one point, the conference had been rescheduled to August 15, but that had to be changed to August 22. Again, the correct date is August 22.) 
Instead of 750 women in attendance as in previous years, social distancing rules will only allow 250 women to attend. This means registering in a timely manner is even more important than in previous years. Do NOT delay!
There is a limit of six tickets per person. 
Mini-sessions previously planned that involved making items and taking them with you at the end of the day will not be held because of the risk involved, but there will still be a variety of excellent mini-sessions available. Register early!
The main speaker will be Debbie Griffith, whose program "Everday Matters" is aired… ummm…  every day on Kinship Christian Radio. She has spoken at a previous Kinship Women's Conference and did a wonderful job. We are looking forward to seeing her and hearing from her again.
The second main speaker will be Kirsten King, (that's right, there are not one but TWO main speakers this year) who will lead a mini-session called, "Intimacy with God in His Word."  She describes this as, "A session that will encourage you to grow deeper in your relationship with God with a practical, personal hands-on approach to reading and interacting with the Bible.  You will be equipped with take-home materials and ideas that will not only help you get started on this journey, but will encourage you to keep it up!" 
As always, there will indeed be lunch and delicious goodies, worship music in abundance, and unabashed pampering of the ladies in attendance. With all that has been going on in our world, giving ladies a chance to relax and refresh is a priority of this year's event.
So, while nothing seems to have gone according to "the plan" in the planning of this year's Women's Conference, we know that God does indeed have a plan and it is far, far better than we could have hoped or imagined would come from our own plans.
Ask any Ninevite.
Today's Praise
But the plans of the LORD stand firm forever, the purposes of his heart through all generations. Psalm 33:11 (NIV)
https://kinshipradio.org/home/wp-content/uploads/2020/07/Woman-Interrupted-Logo-2.jpg
438
666
Dan Jones
https://kinshipradio.org/home/wp-content/uploads/2016/09/kinship-long-logo-blue.png
Dan Jones
2020-07-22 23:35:38
2020-07-22 23:35:38
Women Interrupted: When Life Doesn't Go According to Plan