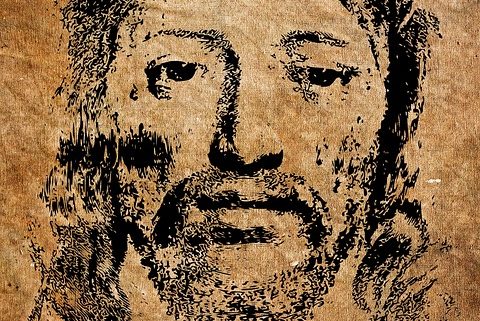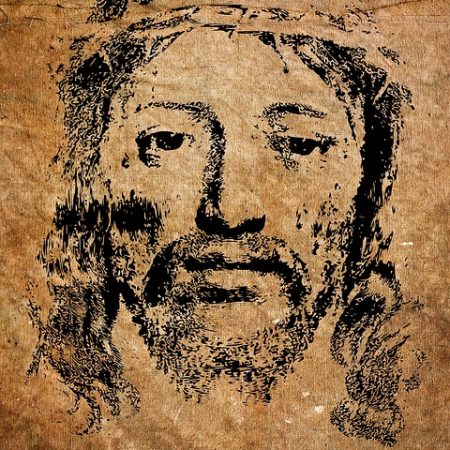 I went to Minneapolis and St. Paul last Thursday to do what I could do to help with all that is going on there.
Because many grocery stores have been destroyed in the violence, some people don't have a place to buy food, so I helped with a food distribution with my brothers and sisters in Christ at Godtown. (Godtown is a community of about 30 missionaries living in a low-income, high-crime neighborhood of St. Paul called "Frogtown." They minister to and evangelize in the local community and send out missionaries to preach the Gospel of Jesus Christ all over the world. See the Nov. 21, 2019 blog post for more details.)
Because the donation to Godtown had been so generous (and God multiplies blessings) we were also able to take some "extra" food to a nearby church that was also having a free food distribution.
After that, a dear sister in Christ led me to CityView church in Minneapolis where they are praising God and praying almost constantly.  Very powerful praise and prayer is rising up there.
And then, I tried to drive down to 38th and Chicago, which is the epicenter of all that has taken place recently. The streets were packed. Cars were parked bumper to bumper for blocks. Barricades had been erected to prevent people from driving directly into the center of the conflict.
As I drove, I saw business after business boarded up. The blank canvases of wood over windows had almost all been spray-painted with some kind of message. "Justice for George Floyd" and "BLM" were by far the most common. Many, many businesses had also indicated they were local or minority owned in the hope they would be spared from destruction. Fairly common was the symbol for anarchy. (The letter "A" with a circle around it.) There were also a significant number of places where I saw slogans of a deep-seated and profane anger for the police, including "KILL COPS."
I did not park the car and walk into these areas. I later found out many people were praying for my safety. Perhaps they should have prayed courage for me instead, but that's a topic for another time.
The drive home gave me two hours to think about what I had just seen and experienced. I had Kinship Christian Radio playing as I drove. Somewhere north of St. Peter, Matt Dorfner played a song called, "Come On Down" by David Huff which exhorts the Holy Spirit to come into our world in power.
It was at that moment I realized that I had been at ground-zero of a global spiritual war.
The outcry and the violence resulting from the death of George Floyd were and still are echoing all over the world.
According to the Star Tribune, at least 530 businesses have been damaged in the Twin Cities, with at least 67 completely destroyed by fire. Peaceful protests have been mixed with violence and looting all over the world. Curfews were ordered all over the country to quell the violence. There have been numerous deaths, including reports of police officers being ambushed.
There's also a national discussion going on, which started with the Minneapolis City Council, about "defunding" and even disbanding police departments.
We are clearly seeing the efforts of he who comes to steal and kill and destroy.
As I sat in the safety of my own home, far from the mayhem in the metroplex, I came across a photo online of graffiti on a concrete wall that said, "THIS IS WAR."
And indeed it is.
But in the midst of it, my friends at Godtown and numerous other Christians on the front lines of this war are posting pictures online of praise and worship and healing. They are posting pictures of people coming to Jesus and they say they are coming "left and right." They are posting pictures of baptisms and they are saying revival is breaking out in the midst of this!
God has said He can use what others intend for evil for good. He has shown us again and again that He is a mighty, holy, everlasting, and powerful God. The enemy may have started a war, but we know the victory belongs to the LORD! We know Jesus is victorious having conquered sin, death, and the devil. We know we are more than conquerors!
Pray without ceasing, brothers and sisters. Pray that the LORD would pour out His Holy Spirit on Minneapolis, on St. Paul, on Minnesota, on the United States, and on the whole world. Do not be disheartened by what you hear in the media, and do not underestimate the power of love, joy, peace, patience, kindness, goodness, faithfulness, gentleness, and self-control!
Today's Praise
No wisdom, no understanding, no counsel
can avail against the LORD.
The horse is made ready for the day of battle,
but the victory belongs to the LORD.  Proverbs 21:30-31 (ESV)
https://kinshipradio.org/home/wp-content/uploads/2020/06/jesus-1201168_960_720.jpg
720
480
Dan Jones
https://kinshipradio.org/home/wp-content/uploads/2016/09/kinship-long-logo-blue.png
Dan Jones
2020-06-09 23:18:49
2020-06-09 23:18:49
War