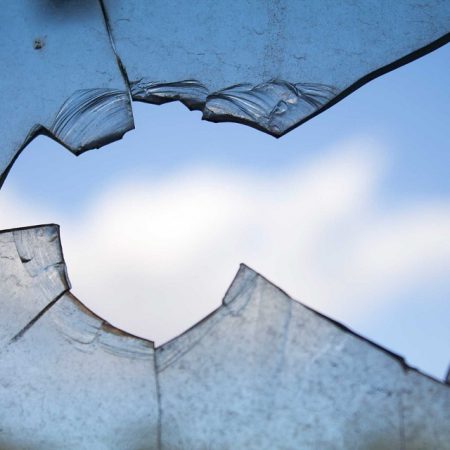 I wrote for five hours Monday night trying to come up with a blog post that did George Floyd justice and brought glory to God. When I hit 2,000 words, I went to bed frustrated that I had not even come close.
On Tuesday morning, there was even more to address.
I came to the conclusion that I cannot possibly address all that is involved. So, I will leave you with this:
Our black brothers and sisters have indeed faced discrimination, racism, and intolerable injustice in our society. The image of a white police officer with his knee to the neck of George Floyd to the point of his death has become a literal image of what they feel they have faced all their lives, and in the lives of their ancestors as far back as anyone can remember.

There is far more going on here than any one person knows. There are forces at work that are intentionally remaining hidden in their purposes and methods –from the far ends of both sides of the political spectrum, possibly from beyond our borders, and certainly from principalities and powers in the heavenly realms.  The words "agent provocateur" are relevant.

The acts of looting and destruction –although certainly the work of he who comes to steal, kill, and destroy– do not change #1. (See #2.)

It is incredibly difficult to hear the still, small voice of the truth, the whole truth, and nothing but the truth over all the yelling. The media, whose job it is to help us find and know this truth, is instead part of the problem. 

There are those among us who would rather not deal with or face any of the above. This is a sin. (See all of Ezekiel 33.)

The answer, as always, is Jesus. Only the love of God in the person and cross of Jesus Christ can bring repentance and reconciliation.

We need to repent in our hearts, pray fervently and without ceasing, and have the courage and motivation to actually go out and establish relationships with the people who have been harmed. We cannot and should not segregate and insulate ourselves from the reality that these are real people, created in the image of Christ, and we absolutely need to overcome and conquer the concept of "us" versus "them."
LORD, we repent of our sins of complacency. Our brothers and sisters in Christ have faced injustice and harm for far too long and we have not loved them as we should! Lord, have mercy on us and help us to love them as you have taught us to love! Help us to be a people who seek justice, love mercy, and walk humbly with our God. In your infinite mercy, LORD Jesus, we pray that you would send out your Holy Spirit over all our land and pour out love, joy, peace, patience, kindness, goodness, faithfulness, gentleness, and self-control! AMEN!  
Today's Praise
So from now on we regard no one from a worldly point of view. Though we once regarded Christ in this way, we do so no longer. Therefore, if anyone is in Christ, the new creation has come: The old has gone, the new is here! All this is from God, who reconciled us to himself through Christ and gave us the ministry of reconciliation: that God was reconciling the world to himself in Christ, not counting people's sins against them. And he has committed to us the message of reconciliation. We are therefore Christ's ambassadors, as though God were making his appeal through us. We implore you on Christ's behalf: Be reconciled to God. God made him who had no sin to be sin for us, so that in him we might become the righteousness of God. 2 Corinthians 5: 16-21 (NIV) 
https://kinshipradio.org/home/wp-content/uploads/2020/06/broken-window-960188_960_720.jpg
640
960
Dan Jones
https://kinshipradio.org/home/wp-content/uploads/2016/09/kinship-long-logo-blue.png
Dan Jones
2020-06-03 22:56:18
2020-06-03 22:56:18
Conquering the Concept of "Us Versus Them."