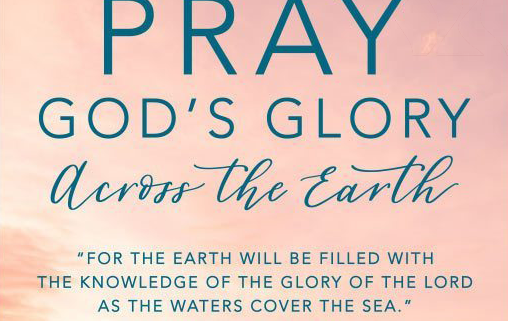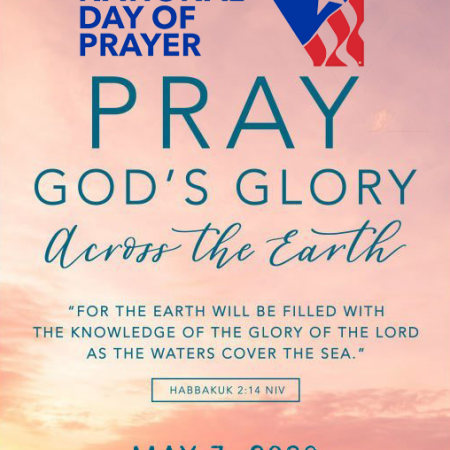 For the earth will be filled with the knowledge of the glory of the LORD as the waters cover the sea. Habakkuk 2:14
The National Day or Prayer is Thursday, May 7. For most of you who read this when I post it on Wednesday night, that means the National Day of prayer is tomorrow!
This is anything but an ordinary NDOP. There were rumors that it wasn't going to take place at all, but that's not true. HALLELUJAH!
If ever we needed a National Day of Prayer, NOW is the time! If ever there was a time to cry out to the LORD, NOW is that time!
I believe the LORD has the attention of large numbers of people right now. I mean, look at the situation: For years, the people organizing the NDOP have told us the seven "mountains" of influence we should pray for are: the Church, the Family, Education, the Media, Government, the Military, and Business.
COVID19 has shaken the very foundations of every one of those mountains.
Our very society has been shaken to its roots, and I personally do not believe I serve a God of coincidence. I believe something will come out of this, and I do not believe it will leave anyone lukewarm. I pray fervently that out of this pestilence will come a time of awakening, repentance, and revival to His glory! 
Kinship Christian Radio will be airing the National Day of Prayer Broadcast on all of our stations from 7-9 p.m. Please do tune in and join brothers and sisters in Christ from across the nation in praying for this country that was founded as "One Nation Under God."
There are a variety of other events going on as well. They can be found here: https://kinshipradio.org/home/national-day-of-prayer-2020/
In the meantime, please join me in praying this prayer supplied by Kathy Branzell, President of the National Day of Prayer Task Force:
Lord, we exist to give You glory. We exist
because of Your glory, and in Your glory, as
our Creator, Redeemer, and Sustainer. We
give you thanks and praise for every breath
and moment You have given to us. We
repent of our sin; for the shameful things
we have done against You and for our
silence when we did not speak up to
proclaim Your Name, profess Your Word,
or protect and practice Your will.
We ask Your forgiveness.
We pray that the knowledge of the glory of
the Lord will spread across our nation and
the entire earth as we seek Your Kingdom
and righteousness; as we walk in
obedience to You, and in humble unity,
love one another. Jesus, the Bible says that
You are "the knowledge of the glory of the
Lord." You have taught us to pray,
commanded us to love, and commissioned
us to share Your gospel of grace. Your
glory fills our hearts and families, it
overflows into our neighborhoods,
workplaces, campuses, churches,
entertainment, and media. We give thanks
for our military and ask that Your glory
would spread to, and through them as they
preserve freedom around the world. We
pray for our government, that all of our
leaders and laws would be filled with Your
glory, that they would magnify Your Holy
Word and honor Your will and ways. We
pray that Your grace and glory would
spread to bring hope to the hopeless, and
love where there is hurt and hate. God, use
us as we pray your promise, that "the earth
will be filled with the knowledge of the
glory of the Lord as the waters
cover the sea." In Jesus Name, Amen!
Today's Praise
The LORD frustrates the plans of the nations
and thwarts all their schemes.
But the LORD's plans stand firm forever;
his intentions can never be shaken.
What joy for the nation whose God is the LORD,
whose people he has chosen as his inheritance. 
Psalm 33: 10-12 (NLT)
https://kinshipradio.org/home/wp-content/uploads/2020/05/NDOP2020Button.png
582
508
Dan Jones
https://kinshipradio.org/home/wp-content/uploads/2016/09/kinship-long-logo-blue.png
Dan Jones
2020-05-06 22:10:21
2020-05-06 22:10:21
NDOP