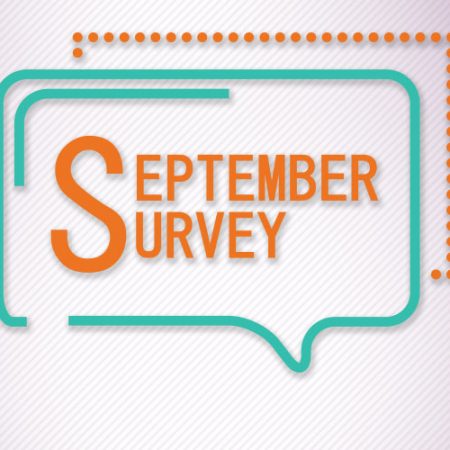 One of the most obvious things about the ubiquity and prominence of social media in our culture today is the ease and ability of people to voice their opinions. From a historical perspective, it seems almost inevitable that we would find a way to make it easier and more effective to let our opinions be known.
From the very inception of this country, we have been a people of strong opinions who voiced those opinions with what seems like utter abandon.
The Declaration of Independence was, for all intents and purposes, the American Colonists telling King George III exactly what they thought of him, his tyrannical despotism, his myriad taxes, and what he could do with them. 
At the very heart of our country's principles, we have protected freedom of speech and freedom of the press and freedom of religion precisely so that one could not be jailed or otherwise silenced for spouting one's opinion of the leadership of this country.
It used to be that this was done primarily with a soapbox in a public place or with a pen and paper via a Letter to the Editor of the local newspaper. The ability to disseminate one's opinion grew exponentially with the arrival of radio and television right around the time I was born. It still took some effort, but the size of the audiences reached grew to millions and millions.
And now, within only the last generation or so, the ability to critique any and every aspect of life has been made available to virtually every person at any time in almost any place. 
Facebook, Twitter, and other forms of social media have made it possible to comment on and draw even billions of people into discussions about politics, social concerns, celebrity lifestyles, and even the apparent color of a dress in amazingly short periods of time.
It seems everyone has an opinion, that they are not afraid to voice that opinion, and that they are quite, quite certain their opinion is the correct one in any given situation. 
Whether this has made us more opinionated, more deeply divided, or more informed is a subject that everyone seems to have an opinion about. (Yes, we veen have opinions about our opinions. 
At the same time, some companies have become wealthy beyond our imaginations by mining the opinions we hold of the products and services we buy.  Even though opinions seem to be more plentiful than ever, they have become a literal gold mine to companies who sell our opinions to companies that want to know how they can better provide what we want.
And by now, I'm sure all of you highly-opinionated folks know all of the proceeding was leading up to a cleverly-designed and constructed lead-in to an opinion piece about Kinship Christian Radio's September Survey. 
Yes! In an age when opinions are as common as cat memes on Facebook, Kinship Christian Radio wants to know what you think of their ministry! 
There are questions about when you listen, what you like, what you don't like, who you like, what can be done to make the ministry better, and some places where you can just ramble on endlessly about various aspects of the ministry. You can even ask to set up a time to talk directly to the Executive Director. (Who, I promise, is nothing like King George III.) 
The point is, your opinion is wanted and valuable. This is not a clever marketing gimmick to get you to buy more salad oil, copper-infused support hose, or an extended warranty for your vehicle. The things you put on the survey will be seriously considered and used to make Kinship Christian Radio better for you and for your brothers and sisters in Christ.
For those of you on Kinship Christian Radio's mailing list, you should already have received your survey in the mail. If you want a survey mailed to you, you can email the ministry at kjly@kjly.com or call the main office at 507-526-3233.
AND this is also the very first year ever that you can use the power of the internet to participate in the September Survey! Simply click the link below or copy and paste    it into your browser. https://kinshipradio.org/home/september-survey-2019/
(Ummm, on that note, I would like the people who read the surveys to note that when I first started filling mine out, I was a bit mischievous and somehow, totally accidentally I assure you, prematurely submitted my survey after identifying myself as "Rocket J. Squirrel." I confess and repent of this and beg your forgiveness.)
For those of you considering self-identifying as cartoon characters, I would encourage you to use the provision on the survey to remain anonymous.
AND when you participate in the September Survey, (if, in your opinion, you would like to be considered eligible) you will be entered into a drawing to win a David Jeremiah Study Bible AND not one but two (Yes, TWO!) tickets to the amazingly popular Women's Conference in April! The general public cannot even BUY tickets for the Women's Conference until March! A total of three people will each win the study Bible and two tickets! 
Employees of Kinship Christian Radio and their families (and, most assuredly, those who self-identify as fictional cartoon characters) are NOT eligible for valuable prizes!
Today's Praise
As for the one who is weak in faith, welcome him, but not to quarrel over opinions. Romans 14:1 (ESV)
https://kinshipradio.org/home/wp-content/uploads/2019/09/survey-2019.jpg
500
1920
Dan Jones
https://kinshipradio.org/home/wp-content/uploads/2016/09/kinship-long-logo-blue.png
Dan Jones
2019-09-19 00:53:14
2019-09-19 00:53:14
IMHO