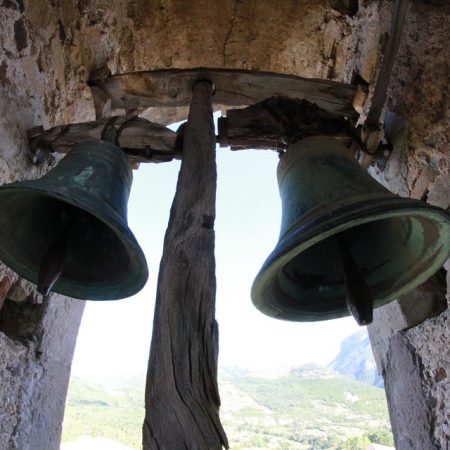 One of the things God is very, very faithful to do in my life is steadfastly remind me that I'm not all that and a bag of chips. 
Case in point: I was recently talking with Allen Jones (no relation other than "brother in Christ") and we were heartily agreeing on how much we liked "I Heard the Bells on Christmas Day." Of course, (having been an English major) I mentioned the gravity and beauty of the lyrics of this song written by Walt Whitman during the Civil War.
Brother Jones (while agreeing with me as to the grandeur of the lyrics) gently and respectfully corrected me, pointing out that I had understandably confused Walt Whitman with William Wordsworth –the true author of the lyrics we enjoyed so much.
I thought little of it, as I am accustomed to being wrong on a regular basis, until Monday morning when I heard Allen speaking on the radio about our conversation. He had been preparing what would undoubtedly have been a glorious dissertation on the worthy words penned by Wordsworth only to discover that "I Heard the Bells on Christmas Day" was written, in point of fact, by Henry Wadsworth Longfellow. 
(As it turns out, Wordsworth had passed from this earth more than a decade prior to the beginning of the Civil War and lived in England his entire life, making it highly unlikely that he was the author of the song.)
So, we were both wrong.
Now that we have correctly established the authorship of the classic song, the story of how it came into being is worthy of rediscovering.
Longfellow originally penned the famous words as a poem in 1863 during the height of the Civil War under the title "Christmas Bells." It was published in 1865 in a magazine for young people called "Our Young Folks." It was not until 1872 that his poem was set to music by an English organist named John Baptiste Calkin. 
When Bing Crosby (no relation to Beth Crosby of Kinship Christian Radio fame) recorded the song as a single in 1956,  its place in modern American musical history was forever solidified. 
But (should you ever be engaged in a Christmas trivia contest) what most people don't know about the song is that the original song was a heart-wrenching lament about death and the Civil War. 
Longfellow was deeply in love with his wife, Fanny Appleton, and had gone to great lengths to get her to agree to marry him. In 1861, an accident in their home caused her dress to catch fire and, despite his heroic attempts to save her, she died of her injuries. Longfellow's face was burned so badly from trying to save her that he could no longer shave. The trademark beard he grew afterward was not out of fashion, but out of necessity. 
Although his face did heal after Fanny's death, his heart never did. At one point, he wrote that he was "inwardly bleeding to death." His grief was so great that he worried he would go insane. He begged not to be sent to an asylum.
In 1863, just two years after Fanny's death, his beloved son Charles Appleton Longfellow enlisted in the Union Army against his father's wishes.  Henry had long been an abolitionist, but the thought of losing his son so soon after the death of his beloved Fanny, was almost overwhelming. The Civil War was infamously bloody and horrific. Men frequently died of diseases spread in the camps of both sides and a bullet wound to the arm or leg meant almost certain amputation as the science of medicine lagged far behind the technology to inflict ever more horrific, devastating, and painful wounds. 
In November of the same year he enlisted, Charles was severely wounded in the Battle of New Hope Church in Virginia. Although he would eventually recover, Henry's grief is painfully evident in stanzas four and five of the originally-published poem. These verses are omitted from the Christmas song we sing today:
Then from each black, accursed mouth
The cannon thundered in the South, 
And with the sound
The carols drowned
Of peace on earth, good-will to men!
It was as if an earthquake rent
The hearth-stones of a continent,
And made forlorn
The households born
Of peace on earth, good-will to men!
But we do include verse six:
And in despair I bowed my head;
"There is no peace on earth," I said; 
"For hate is strong,
And mocks the song
Of peace on earth, good-will to men!"
And in that verse, we all share in Longfellow's despair. We know he's right. Hate is strong. And in that truth, we have to face that question every atheist asks of Christians: "How can a loving God allow such terrible things to happen?"
But the triumph and the glory of it all resounds from verse seven:
Then pealed the bells more loud and deep:
"God is not dead, nor doth He sleep; 
The Wrong shall fail,
The Right prevail,
With peace on earth, good-will to men."
Jesus came to earth! He is the very righteousness of God! He is the one, just like the angel announced, who brings peace on earth, good will to men! He is our very hope and our salvation! 
Indeed, God is not dead nor does He sleep! 
God sent His only begotten Son to earth for us! Our hope does not rest on fallible and fragile men like me or any mortal who ever walked this earth. Jesus lives and reigns to this day and all who believe in Him as their Lord and Savior can rest and rejoice that His righteousness prevails forever! 
AMEN!!
Today's Praise
Glory to God in the highest, and on earth peace, good will toward men. Luke 2:14 (KJV)
https://kinshipradio.org/home/wp-content/uploads/2018/12/bell-97784_960_720.jpg
640
960
Dan Jones
https://kinshipradio.org/home/wp-content/uploads/2016/09/kinship-long-logo-blue.png
Dan Jones
2018-12-13 01:32:13
2018-12-13 01:33:47
Fallibility and the Bells