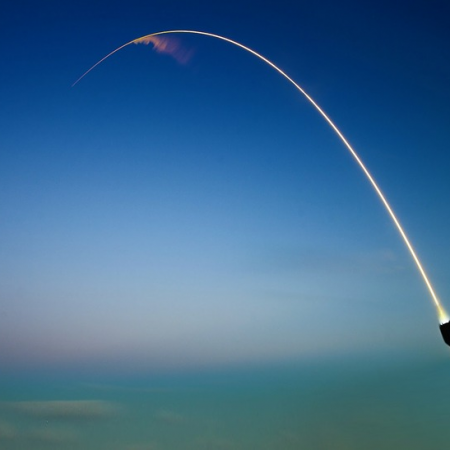 No doubt you have heard on SRN News on Kinship Christian Radio of the three Americans recently released by North Korea. You may have also heard, on In The Market with Janet Parshall, as she talked about this event that all three were Christians and, despite the "official" charges leveled against them by the North Korean government, it's common knowledge that they were arrested and imprisoned for being Christians.
The mainstream media is making no mention of Kim Dong Chul's, Kim Hak Song's, or Kim Sang Duk's Christianity, but there is great rejoicing over this miraculous event. Each had been imprisoned for between one and three years. Kim Dong Chul, had been detained since October 2, 2015 and had been sentenced to ten years. Kim Hak Song (who also goes by Tony Kim) had been detained since May 6, 2017.  Kim Sang Duk had been detained since April 22,2017. It is not know whether the latter two were ever formally sentenced and convicted. 
Parshall mentioned that focused prayer from people at the Moody Bible Institute had been on-going for all three for some time.
After Tony Kim's release was announced, his family issued a statement through their lawyer: "We want to thank all of those who have worked toward and contributed to his return home. We also want to thank the president for engaging directly with North Korea. Mostly, we thank God for Tony's safe return," the statement said. "We appreciate all of the support and prayers of friends and even strangers during this challenging year. You are dear to our hearts. We ask that you continue to pray for the people of North Korea and for the release of all who are still being held." 
So, we must not forget, brothers and sisters, that the release of these three men is an answer to prayer and our LORD God is worthy of our praise for this event.
HALLELUJAH!
Even more astounding is the seeming change of heart in North Korean dictator Kim Jung Un. I happened to catch some of the Sunday morning news programs and the media doesn't seem to know quite what to say about all this. That's undoubtedly understandable as no one in their right mind would trust Un after the things he has done and said in the past, but on April 27 he said, "I came here to put an end to the history of confrontation," in reference to meeting with South Korean President Moon Jae-in.
That meeting resulted in a joint statement by the two leaders: "There will be no more war on the Korean peninsula, and a new age of peace has begun."  They also agreed to set up reunions with families that have been divided since the Korean War started in 1950.
This from the dictator who was firing missiles like they were bottle rockets just a few short months ago and threatening to bomb the United States with nuclear warheads. North Korea has long been known as the most violent, repressive country in the world, but on April 27, Kim Jung Un and Moon Jae-in signed the Panmunjom Declaration for Peace, Prosperity and Unification of the Korean Peninsula which officially put an end to the Korean War which started when North Korea invaded South Korea in 1950!
An article from Charisma Magazine by J. Lee Grady entitled "North Korea Will Open Its Doors to Christianity" says that "Christians in South Korea had been fasting and praying for the peace summit. Pastors held an all-night vigil in the city of Paju, south of the North Korean border. And a group of Christian politicians held a fasting and prayer event in the National Assembly buildings in Seoul, according to Yonhap News."
"North Korea's persecuted Christians have also been praying for this moment—for years. They have been horribly persecuted. They have been forced to meet secretly. They have been routinely rounded up and sent to labor camps—or just shot on sight—because they did not worship Kim Jong-un as their god."
"Defectors say something began to change when Kim Jong-un became dictator in 2011. His cruel regime, along with the misery of famine and economic ruin, caused people to become disillusioned with the phony utopia Kim claimed to rule over."
"Life in North Korea has been unbearable under Kim Jong-un. About six million citizens are starving and a third of North Korean children suffer from chronic malnutrition. (It is said that North Koreans are, on average, two inches shorter than South Koreans because of starvation.) Most people in North Korea don't have electricity. They certainly don't have the internet or access to news from the outside world."
"North Korean "democracy" is a farce; people "vote" in "elections" where only one name is on the ballot—and those who cross out Kim's name are rounded up and jailed. Even certain hairstyles are restricted! Meanwhile, if someone is convicted a crime, he does not go to jail alone—his children and grandchildren are also imprisoned."
"The U.S. State Department has learned that between 10 to 45 percent of all people imprisoned in North Korea are Christians who are in jail because of their faith. Yet in the midst of this oppression God has been working. Some defectors have reported that North Korean officials are worried that Christianity will defeat "Juche," the state-sponsored worship of Kim and his ancestors."
"That fear is based on statistics. One report released by the U.S. State Department says the Christian population in North Korea multiplied five times from 2012 to 2017. There may be more than 400,000 Christians there now."
Grady continues: 
"God has worked this miracle. It is not the work of any politician. He has heard the prayers of his people on both sides of this conflict—and the prayers of the faithful around the world who felt North Korea's pain. He will engineer a lasting peace in this part of the world, and open the doors wide for the gospel to flourish in a thirsty land."
"Before long, the churches of South Korea will freely send teams into the North with food, medicine and the message of Christ. Like a patient who has been in a coma, North Korea will awaken. The world will watch a national transformation. We are witnessing the greatest display of God's sovereign power over nations since the Berlin Wall fell."
Many are cautious or incredulous about this peace, and about the sincerity of Kim Jung Un's motivations. In the last couple of days he's once again gotten himself all worked up about the U.S. potentially invading North Korea because of Navy exercises in the area, but if you do a web search about revolt in North Korea you will find numerous articles going back years indicating that the rotund little dictator with the interesting haircut is dealing with forces far, far more powerful than his claimed status as a diety.
And that is why I think Grady is right and God is worthy of all our thanks and praise for a miracle taking place in our own lifetimes.
HALLELUJAH!
Today's Praise
He makes wars cease
to the ends of the earth.
He breaks the bow and shatters the spear;
he burns the shields with fire.
He says, "Be still, and know that I am God;
I will be exalted among the nations,
I will be exalted in the earth."
Psalm 46:8-10 (NIV)
Written by Dan Jones
https://kinshipradio.org/home/wp-content/uploads/2018/05/image.png
547
960
Dan Jones
https://kinshipradio.org/home/wp-content/uploads/2016/09/kinship-long-logo-blue.png
Dan Jones
2018-05-17 01:04:36
2018-05-17 01:04:36
Miracles in Our Time