by Dan Jones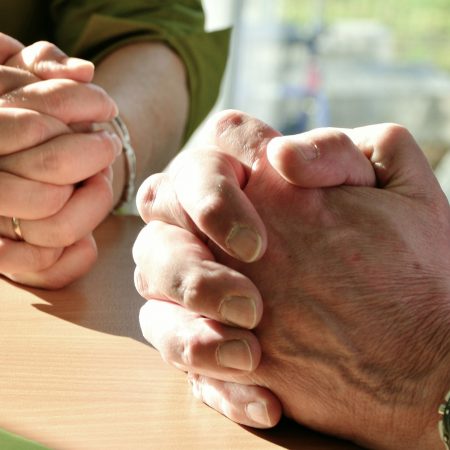 This Saturday is the ninth annual KJLY Day for Women with guest speakers Sheila Walsh and Tina Haroldson and over 700 local women gathering together at Hosanna Lutheran Church in Mankato. The event has been sold out for two weeks already.
Many of you know that your humble blog-writer has close personal ties with the main organizer of this event (She is my lovely wife.) so I have a modicum of first-hand information regarding what is involved in putting this event on. And I can tell you that the enemy of our souls loves to attack this event. To me, that's a clear indication that God is going to make wonderful things happen. 
It's also a clear indication that we be united in prayer for it:
Mighty Lord, we pray for Sheila Walsh's and Tina Haroldson's health of mind, body and soul. We pray safe travel for all, especially through and around all the construction projects in the area. We pray health and protection and guidance and wisdom for all who are involved with set-up, scheduling, mini-sessions, the food, the worship, loading, unloading, and all the aspects of this event. We pray blessings of peace, good and godly relationships, wisdom, discernment, and clarity of mind for all involved. We pray protection and blessings over the maintenance staff of Hosanna, the pastors, the secretaries, and all the staff. We pray your protection over all the women who are traveling to come to this event. We ask that all the mechanical, electric, electronic, and musical equipment would function properly without failure. And we ask primarily and most importantly of all that all would be in your will and to the praise of the glory of the name of Jesus Christ! AMEN! HALLELUJAH!
And, not coincidentally, Thursday, May 3, is the National Day of Prayer.
The theme this year is unity.
We are asked to pray for unity in the nation, with Ephesians 4:3 in mind:
"Making every effort to keep the unity of the Spirit through the bond of peace." 
We are asked to pray for unity in the church:
"Now I urge you, brothers and sisters, in the name of our Lord Jesus Christ, that all of you agree in what you say, and that there be no divisions among you, and that you be united with the same understanding and the same conviction." 1 Corinthians 1:10
We are asked to pray for unity in families, the workplaces, communities, and the cities of America:
"Also, the power of God was at work in Judah to unite them to carry out the command of the king and his officials by the word of the Lord." 2 Chronicles 30:12
We are asked to pray for unity among all ethnicities and people in the nation:
"For he is our peace, who made both groups one and tore down the dividing wall of hostility." Ephesians 2:14
And, we are asked to agree clearly, unite visibly, and pray extraordinarily for the next great spiritual awakening in America. 
"They all were continually united in prayer." Acts 1:14
Holy and everlasting LORD of mercy, grace, and truth, we ask for unity in our nation. We ask that we would be united as a people all over this land. We ask that your church would be united in proclaiming the Gospel of Jesus Christ as our true and only hope of salvation. We ask that we would all be united as brothers and sisters in Christ, one and all regardless of our physical appearances as we realize and celebrate that all who are adopted as sons and daughters of your Kingdom are given the very same Holy Spirit as guarantee and seal of our salvation. Help us, mighty Lord, in this way that awakening, repentance, and revival would fill this land as people everywhere are drawn to humble themselves, pray, seek your face, and repent of their wicked ways. 
AMEN!
HALLELUJAH!
Today's Praise
For thine is the kingdom, and the power, and the glory, for ever. Amen. Matthew  6:13b (KJV)
https://kinshipradio.org/home/wp-content/uploads/2018/05/prayer.jpg
1007
1920
Dan Jones
https://kinshipradio.org/home/wp-content/uploads/2016/09/kinship-long-logo-blue.png
Dan Jones
2018-05-03 01:26:53
2018-05-03 01:26:53
Pray!